Fire Protection Technology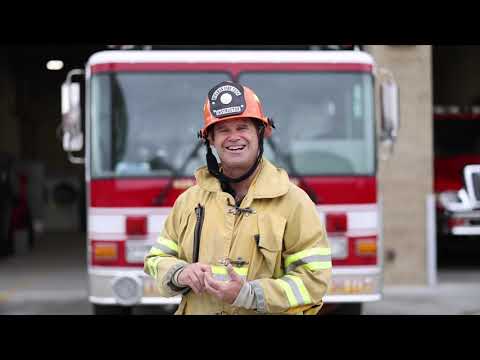 Fire Protection Technology
Program Description
The Fire Protection Technology program offers degrees and certificates in a number of fields associated with the technology of fire protection, rescue, and public safety. The program provides theory and training necessary for successful performance in a variety of settings and positions. Emphasis is placed on modern methods of fire prevention, fire suppression, fire service management, open water lifeguarding, and public safety.
It is highly recommended for Entry Level Firefighter students to concentrate on starting with the EMT certification courses and Fire Technology Courses (FIPT 101, 102, 103, 104, 105, 120).  Students have completed an EMT course successfully to attend the Fire Academy. (National Certification can be pending or completed at a later date of the start of the academy.
Student Learning Outcomes
Students who complete the Fire Protection Technology program will be able to:
Identify minimum qualifications and entry level skills for firefighter hiring. The student will be able to describe the following elements: application process; written exam process; physical agility exam, oral interview, chief's interview; background investigation; and fire fighter probationary process. Students will identify fire service history, culture and diversity.
Demonstrate the ability to analyze, appraise and evaluate fire and emergency incidents and identify components of emergency management and fire fighter safety including: Size-up, report on conditions, Incident Command System; RECEO; 10 Standard Firefighting Orders; 18 Situations that Shout "Watch Out "; and common factors associated with injuries and line of duty deaths.
Identify and comprehend laws, regulations, codes and standards that influence fire department operations, and identify regulatory and advisory organizations that create and mandate them, especially in the areas of fire prevention, building codes and ordinances, and firefighter health and safety.
Analyze the causes of fire, determine extinguishing agents and methods, differentiate the stages of the fire and fire development, and compare methods of heat transfer.
Calculate flow requirements for fire apparatus, diagram a pump and plumbing schematic for fire apparatus, and apply mathematic formulae to hydraulics problems.
Identify and describe the apparatus used in the fire service, and the equipment and maintenance of fire apparatus and equipment.
Identify and describe common types of building construction and conditions associated with structural collapse and firefighter safety. Differentiate between fire detection and fire suppression systems. Student will design and diagram a wet and dry fire protection system, and identify alarm system components and their operations.
This program's Academic & Career Pathways:
Some of the many career opportunities in the field of firefighting/lifeguarding include:
Firefighter
Fire Insurance Inspector
Fire Investigator
Fire Protection Engineer
Fire Protection Systems Installer
Emergency Medical Services Provider
Hazardous Materials Technician
Lifeguard
Associate of Science
Certificate of Achievement
Certificate of Performance
Please see the following link for Costs Associated with the Fire Academy:
Department of Fire Protection Technology & Emergency Medical Technician
Chair: Mary Kjartanson
R1-108C
School of Public Safety
Dean: Daniel Brislin