Fire Protection Technology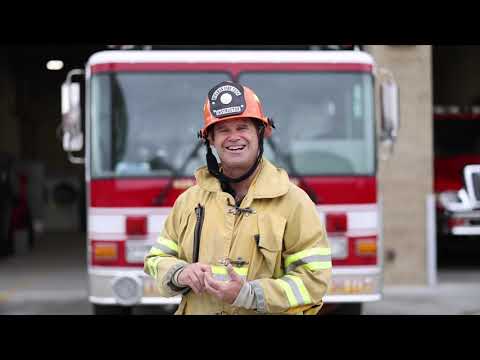 Fire Protection Technology
Program Description
The Fire Protection Technology program offers degrees and certificates in a number of fields associated with the technology of fire protection, rescue, and public safety. The program provides theory and training necessary for successful performance in a variety of settings and positions. Emphasis is placed on modern methods of fire prevention, fire suppression, fire service management, open water lifeguarding, and public safety.
It is highly recommended for Entry Level Firefighter students to concentrate on starting with the EMT certification courses and Fire Technology Courses (FIPT 101, 102, 103, 104, 105, 120).  Students have completed an EMT course successfully to attend the Fire Academy. (National Certification can be pending or completed at a later date of the start of the academy.
Fire Academy at Miramar College
The Miramar College Fire Academy consists of eleven courses taken together in a cohort model. Below is the list of courses that meet the requirements for the State Fire Academy and Cal Fire Basic Academy.  These courses are "bundled" together in a full-time option (Fall Semester) and a part-time option Fall and Spring Semesters. Interested students will apply to the Fire Academy.  The Fall Full-time and Part-time Applications are available June 15 - June 30 annually.   When student demand is greater that (50) applicants, a lottery system is used to determine enrollment.
The Application period for the CAL FIRE Basic Academy can be found on the CAL FIRE Basic Academy Page. (Nov 15-Nov 30).  The Application Period for the Firefighter I Academy is currently closed. Students interested in attending the next academy need to complete the Fire Academy Interest Form.  (This Interest Form is for the SFT FF1 Academy and NOT CAL FIRE BASIC Academy - See CAL FIRE Page) The application period for both the Full-Time Fall of 2022 and Part-Time Fall and Spring Firefighter 1 Academies will be the June 15-30, 2022. Student who have completed this form will be contacted early June of 2022.
An EMT course and FIPT 101 must be completed to attend the Fire Academy Application (Full-time or Part-time) and CAL FIRE Basic Academy offered during the Spring Semester.
Students who complete the required Fire Academy Training are eligible to participate in the FIPT 381G Skills Review and Certification exam to meet Firefighter I Exam requirements for State Fire Training.  Students who successfully complete the requirements for the SFT Firefighter I Exam are eligible for the International Fire Service Accreditation Congress (IFSAC) Seal. See Fire Academy Webpage for more information.
In order to be eligible for the CAL FIRE Basic Firefighter Certification, students must complete FIPT  150A, 150B, 150W, 322B, 322C and 323B.  (These courses are included in the Fire Academy cohort).  In addition, interested students must past the CAL FIRE BASIC Firefighter Written Exam and Ladder Exam included in 150W.  Successful completion of these courses is required to apply to Cal Fire/San Diego County Fire and is highly suggested for entry level students.  All students who complete these courses in the Full-time or Part-time SFT Fire Academy are eligible to receive the CAL FIRE BASIC Certification.  A stand alone, cohort of the CAL FIRE courses is offered during the Spring Semester annually. These courses are offered consecutively Monday - Thursday starting in the beginning of the semester. If you are interested in the Spring Semester CAL FIRE Basic Academy Option Please complete the CAL FIRE BASIC Interest Form.  See webpage for more information.
San Diego City Basic Firefighter 1 Academy
The San Diego City Fire Department trains firefighter recruits in a 16-week, Fire Academy. Contact San Diego Fire-Rescue for information for the Fire Academy and Open Enrollee (OE) Opportunities.
Firefighter 1 Academy at Heartland
The Firefighter 1 Fire Academy at Heartland Training (El Cajon) trains pre-employment students in a 14-week, 10.5 unit California State Fire Marshal (CSFM),  Accredited Fire Academy that is operated in conjunction with Southwestern College.
See www.heartlandfiretraining.org for most up to date information for the Regional Fire Academy. 
San Diego County Fire Authority
In order to be eligible for entry level employment, students must complete FIPT 101, 110A, 150A, 324A, 322B, and 323B in addition to EMGM 105A. These courses cover mandatory training requirements to be eligible for employment for most fire departments. The courses also prepare the student to enter a fire academy, depending upon the employer. Successful completion of these courses is required to apply to Cal Fire/San Diego County Fire and is highly suggested for entry level students. A full time student may complete all of these in as little as one semester.
Stay Informed, Subscribe Here:
Want to know about future class offerings, what fire departments are hiring and any other latest key information for your career in the fire service?  Complete the FIPT Subscription link.  We send out information regularly on fire departments hiring and open college classes!
Additional information may be obtained from the program's website: http://www.miramarfiretechnology.com
This program's related interest areas:
Some of the many career opportunities in the field of firefighting/lifeguarding include:
Firefighter
Fire Insurance Inspector
Fire Investigator
Fire Protection Engineer
Fire Protection Systems Installer
Emergency Medical Services Provider
Hazardous Materials Technician
Lifeguard
Certificates & Degrees
Fire Officer Certification, Fire Prevention, Fire Technology, Open Water Lifeguard, Seasonal Ocean Lifeguard
Entry Level Firefighter
Fire Prevention
Fire Protection Technology Company Officer Certification
Open Water Lifeguard
Seasonal Ocean Lifeguard
Student Learning Outcomes
Students who complete the Fire Protection Technology program will be able to:
Identify minimum qualifications and entry level skills for firefighter hiring. The student will be able to describe the following elements: application process; written exam process; physical agility exam, oral interview, chief's interview; background investigation; and fire fighter probationary process. Students will identify fire service history, culture and diversity.
Demonstrate the ability to analyze, appraise and evaluate fire and emergency incidents and identify components of emergency management and fire fighter safety including: Size-up, report on conditions, Incident Command System; RECEO; 10 Standard Firefighting Orders; 18 Situations that Shout "Watch Out "; and common factors associated with injuries and line of duty deaths.
Identify and comprehend laws, regulations, codes and standards that influence fire department operations, and identify regulatory and advisory organizations that create and mandate them, especially in the areas of fire prevention, building codes and ordinances, and firefighter health and safety.
Analyze the causes of fire, determine extinguishing agents and methods, differentiate the stages of the fire and fire development, and compare methods of heat transfer.
Calculate flow requirements for fire apparatus, diagram a pump and plumbing schematic for fire apparatus, and apply mathematic formulae to hydraulics problems.
Identify and describe the apparatus used in the fire service, and the equipment and maintenance of fire apparatus and equipment.
Identify and describe common types of building construction and conditions associated with structural collapse and firefighter safety. Differentiate between fire detection and fire suppression systems. Student will design and diagram a wet and dry fire protection system, and identify alarm system components and their operations.
Recommended sequence:
Required units: 10
Various (see catalog) (10)
FIPT 160 - Introduction to Open Water Lifeguarding (3.0)
EMGM 105A - Emergency Medical Technician - National Registry (7.0)
FIPT 365 - All Terrain Vehicle Operations - Lifeguards (0.0)
Recommended sequence:
Required units: 17
Various (see catalog) (17)
FIPT 101 - Fire Protection Organization (3.0)
FIPT 102 - Fire Prevention Technology (3.0)
FIPT 103 - Fire Protection Equipment and Systems (3.0)
FIPT 104 - Building Construction for Fire Protection (3.0)
FIPT 105 - Fire Behavior and Combustion (3.0)
FIPT 125 - Report Writing for the Fire Service (2.0)
FIPT 323A - Hazardous Materials: First Responder Awareness (FRA) (0.0)
FIPT 323B - Hazardous Materials: First Responder Operational (FRO) (0.0)
FIPT 351A - Fire Inspector 1A: Inspection and Code Enforcement (0.0)
FIPT 351B - Fire Inspector 1B: Fire and Life Safety (0.0)
FIPT 351C - Fire Inspector 1C: Field Inspection (0.0)
FIPT 351D - Fire Inspector 1D: Field Inspection - California Specific (0.0)
Recommended sequence:
Required units: 30
Various (see catalog) (30)
FIPT 101 - Fire Protection Organization (3.0)
FIPT 102 - Fire Prevention Technology (3.0)
FIPT 103 - Fire Protection Equipment and Systems (3.0)
FIPT 104 - Building Construction for Fire Protection (3.0)
FIPT 105 - Fire Behavior and Combustion (3.0)
FIPT 120 - Firefighter Safety and Survival (3.0)
EMGM 105A - Emergency Medical Technician - National Registry (7.0)
EMGM 106 - Perilaryngeal Airway Adjuncts/Defibrillation Training (0.0)
FIPT 150W - Wildland Firefighter Safety and Survival
FIPT 150A - Introduction to Fire Suppression and Maintenance Manipulative Tasks (Beginning) (1.0)
FIPT 150B - Introduction to Fire Suppression and Maintenance Manipulative Tasks (Intermediate) (1.0)
FIPT 150C - Introduction to Fire Suppression and Maintenance Manipulative Tasks (Advanced) (1.0)
FIPT 150T - Truck Operations (1.0)
FIPT 322B - Confined Space Rescue Awareness (0.0)
FIPT 323B - Hazardous Materials: First Responder Operational (FRO) (0.0)
FIPT 324A - Basic Incident Command System (NIMS ICS 100 & 200) (0.0)
FIPT 381G - Firefighter I Academy Skills Review and Certification (1.0)
Recommended sequence:
Required units: 11
Various (see catalog) (11)
FIPT 160 - Introduction to Open Water Lifeguarding (3.0)
FIPT 365 - All Terrain Vehicle Operations - Lifeguards (0.0)
FIPT 366A - Personal Watercraft Operations (0.0)
EMGM 105A - Emergency Medical Technician - National Registry (7.0)
ADJU 357A - 832 PC Laws of Arrest (1.0)
Select 6 units from the following: ADJU 102, 106, 128A, 160, 167, 210, 230, or EMGM 50A, 106, or FIPT 309B, 311A, 322F, 324B, 324C, 332A, 360A, 363, & 364
Recommended sequence:
Required units: 18
Various (see catalog) (18)
FIPT 101 - Fire Protection Organization (3.0)
FIPT 102 - Fire Prevention Technology (3.0)
FIPT 103 - Fire Protection Equipment and Systems (3.0)
FIPT 104 - Building Construction for Fire Protection (3.0)
FIPT 105 - Fire Behavior and Combustion (3.0)
FIPT 125 - Report Writing for the Fire Service (2.0)
FIPT 323A OR FIPT 323B-SELECT ONE
FIPT 351A - Fire Inspector 1A: Inspection and Code Enforcement (0.0)
FIPT 351B - Fire Inspector 1B: Fire and Life Safety (0.0)
FIPT 351C - Fire Inspector 1C: Field Inspection (0.0)
FIPT 351D - Fire Inspector 1D: Field Inspection - California Specific (0.0)
ADJU 357A - 832 PC Laws of Arrest (1.0)
Recommended sequence:
Required units: 7
Various (see catalog) (7)
EMGM 105A - Emergency Medical Technician - National Registry (7.0)
FIPT 323C - Hazardous Materials Incident Commander (0.0)
FIPT 324D - Intermediate Wildland Fire Behavior S-290 (0.0)
FIPT 340 - Company Officer 2A: Human Resource Management for Company Officers (0.0)
FIPT 341 - Company Officer 2B: General Administration Functions for Company Officers (0.0)
FIPT 342 - Company Officer 2C: Fire Investigation and Inspection for Company Officers (0.0)
FIPT 343 - Company Officer 2D: All Risk Command Operations for Company Officers (0.0)
FIPT 344-Company Officer 2E: Incident Operations for Company Officers (26048
FIPT 345 - Instructor I: Instructional Methodology (0.0)
FIPT 381S OR FIPT 381F AND 381G
Recommended sequence:
Required units: 22
Various (see catalog) (22)
FIPT 101 - Fire Protection Organization (3.0)
FIPT 102 - Fire Prevention Technology (3.0)
FIPT 103 - Fire Protection Equipment and Systems (3.0)
FIPT 104 - Building Construction for Fire Protection (3.0)
FIPT 120 - Firefighter Safety and Survival (3.0)
EMGM 105A - Emergency Medical Technician - National Registry (7.0)
EMGM 106 - Perilaryngeal Airway Adjuncts/Defibrillation Training (0.0)
Students seeking Firefighter I Certification complete the following: FIPT 150W, 150A, 150B, 150C, 150T, 322B, 322 C, 323B, 324A, 381G or 381P
Please see the following link for Costs Associated with the Fire Academy: