Welcome Back Returning Jets! We've Missed You
We know that the last year has posed many challenges to our students — Miramar College is committed to ensuring you feel safe and supported as you decide what's best for you and your educational journey.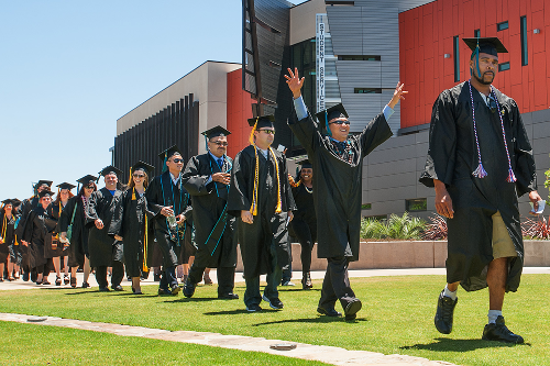 Resources for Returning Students
Check out these links, to help returning students get back on your path.
Don't know where to start? We can help!
Get in touch
Outreach & School Relations
Mon - Thu:
9:00am - 3:00pm
In-person and Remote Services
Fri:
9:00am - 3:00pm
Remote Services Only
Contact our Outreach Department with any questions you have regarding your returning process! There is a Live Chat option on the department page for you to ask a representative any general questions you might have.
Financial Assistance Available
The goal of the Financial Aid Office is to assist with financial concerns so that you might obtain maximum benefit from the educational opportunities available.
Application assistance for FASFA
Application assistance for Dream Act
Scholarship and grant opportunities
Information about EOPS
Get in touch
Financial Aid
Mon - Thu:
9:00am - 3:00pm
San Diego Miramar College is able to offer emergency financial aid grants to eligible students for specific expenses that are a direct result of the disruption of campus operations due to COVID-19. Depending on your situation you may be able to get your Financial aid package reevaluated.
Need more information?
Hit the "Explore Financial Aid" button to Live chat with our Financial Aid Office today to learn more about financial aid opportunities available for you!
Get Connected With Counseling!
Looking to update your education plan? You can book a same day appointment or 1-hour comprehensive education plan appointment today! Speak with a counselor to ask general questions, create an education plan, or just browse our majors and programs. Click the button below to fill out the returning student appointment request form!
Get in touch
Counseling Office
Mon - Thu:
9:00am - 3:00pm
LImited in-person services
Fri:
8:00am - 3:00pm
Online Only