Get in touch
President's Office
Mon - Fri:
8:00am - 5:00pm
Hours of Operation (Note: Lunch from 12-1pm)
Get in touch
Kunst, Malia
Exec Assist to President (Temp)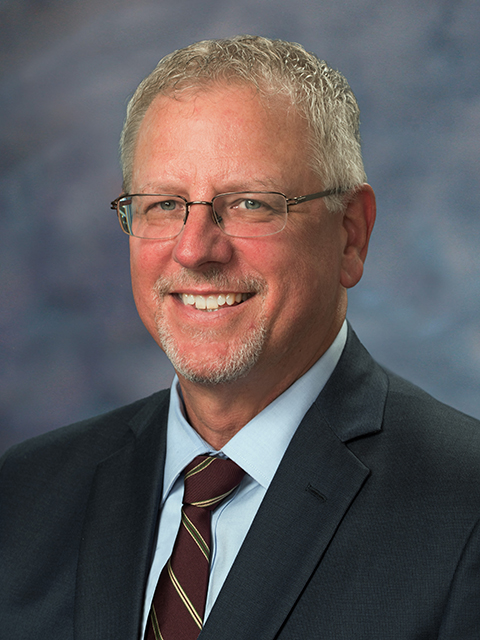 President - P. Wesley Lundburg, PhD
Phone 619-388-7834
Executive Assistant to the President: Malia Kunst
Welcome to San Diego Miramar College! We are a faculty, staff, and administration that are wholly focused on helping you on your journey toward your chosen goals. Whether those goals include a Liberal Arts transfer to a four-year university or entering the workforce as a well-trained, certified professional, we're here to help you develop and grow toward your future.
Established in 1969, Miramar College has been doing precisely that for generations of San Diegans as it has grown to more than 16,000 students pursuing more than 160 degrees and certificates. Our commitment to excellence in all we do has been recognized not only locally, but statewide and nationally, ranking us among the nation's top colleges and universities for return on investment. We are always mindful that the investment is primarily made by you—the student—and we pride ourselves on making sure we do our part in seeing your investment in us and yourself yield positive results. The wide variety of programs we offer provide ample opportunity for you to explore and build your future with the educational experience best suited to your unique interests and talents.
The talent of our faculty is at the core of your education. You will find at Miramar College instructors who are here specifically because they are passionate about their field and want to see you succeed in it. As you work your way through your courses, we urge you to think of the faculty as a primary resource for you. They can help you fine-tune your grasp of your chosen field as well as guide you along your path. Our staff are uniquely qualified and attentive to making sure you have the resources and help you need. Along with the faculty, they complement your experience at Miramar. Their expertise can help you identify your strengths outside the classroom and find ways to build those, and they can help you find ways to work with any challenges you face as you progress toward your future.
In addition to academic study, Miramar College provides a robust student life through student activities and co-curricular experiences in a setting that promotes inclusivity and diversity. You can pursue your own interests by participating in student clubs, student government, men's and women's intercollegiate athletics, fine arts performance groups, and a host of other opportunities designed to enhance your social life while providing avenues for developing leadership skills that you can carry into your future career.
I encourage you to take your time looking through the college website. Here you will find information about all of our programs and activities, as well as information on counseling, tutoring services, financial aid, child care, health services, and services to assist those who are differently abled or affected by a disability. College policies help provide clarity of expectations and an understanding of how our college community functions.
Again, welcome to San Diego Miramar College. You have found an exemplary college where you belong, no matter your background or your previous experience. We are here to welcome you into our midst and help you find your individual place in society – and what your role can contribute to the common good. The faculty, staff, administration and I hope you will take full advantage of what this unique community of dedicated and diligent higher education professionals are inviting you to participate in.
Mission Statement
San Diego Miramar College's mission is to prepare students to succeed by providing quality instruction and services in an environment that supports and promotes success, diversity, inclusion, and equity with innovative programs and partnerships to facilitate student completion for degrees/certificates, transfer, workforce training, and/or career advancement.
Vision
San Diego Miramar College will be the center of education innovation, and services to support our diverse students and community.
San Diego Miramar College, in keeping with this vision, supports and emphasizes the following guiding values:
Access to learning and support services, for all students to successfully achieve their educational and career goals
A culture that embraces and promotes equity, inclusion, civility, responsibility, sustainability, from a global perspective
Diversity, equity, inclusion and success of our students, classified professionals, faculty, administrators, and programs that reflect our community
Creativity, innovation, flexibility, and excellence in teaching, learning, and services
The ability to recognize and respond to opportunities and challenges emerging from a complex and dynamic world
Strategic resource and partnership development to support curriculum and program innovation
Collaboration and partnerships
Effective participation in governance with respect and professionalism, through intentional, purposeful and effective communication embraced by the college community
Transformative processes that include a culture of evidence, collaborative inquiry, and action for promoting student success
AAPI Statement of Solidarity 3-18-21 
Read Miramar's 2021-2022 Annual Report
Read Miramar's 2020-2021 Annual Report
Read Miramar's 2019-2020 Annual Report
Read Miramar's 2018-2019 Annual Report
Read Miramar's 2017-2018 Annual Report
Read Miramar's 2016-2017 Annual Report
Read Miramar's 2015-2016 Annual Report
Self-Identified DEI Equity List 2022 - To be added to the list, contact Malia Kunst, mkunst@sdccd.edu