Being undocumented is NOT a barrier to accessing money for college, if you know where to look! We offer many resources and information on scholarship opportunities for students regardless of status. Due to how often scholarship deadlines change, you won't find links to specific awards here, but we encourage you to reach out to our office for the most up-to-date scholarship information we have available.
Miramar Scholarships
The 2022 San Diego Miramar College scholarship season is now open!
Through the generosity of the San Diego Miramar Foundation, faculty, staff, students, industry partners, and friends, the Financial Aid & Scholarship Office is pleased to offer a variety of student scholarships. We encourage all students to apply. 
Scholarships are awarded on a competitive basis using criteria set by its sponsors and donors. An announcement will be made once recipients are selected and notified at the end of March 2023.
Helpful Links:
---
Immigrants Rising Scholarships
Scholarships can help you cover the cost of attending college. Immigrants Rising scholarship resources are open to undocumented students regardless of immigration status.
---
Mobile Apps for Scholarship Information
Here are several online and mobile applications designed to help undocumented students find out about college scholarships available to them. Each was developed by an undocumented student who wanted to make the experience easier for their peers.
DREAMer's Roadmap lists scholarships and helps students keep track of application deadlines. It also lets anyone suggest a scholarship that should be added to the database. It's available for both Apple and Android devices.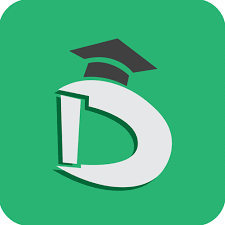 DACA Scholars lists scholarships, provides deadline notifications and includes articles about undocumented students and the Deferred Action for Childhood Arrivals program. It's available for Apple and Android devices.

Maldef Scholarship Resource Guide - The MALDEF Scholarship Resource Guide is a free, informative resource guide for students, parents, and educators with an extensive list of scholarships, including many that do not inquire about immigration status.