From the President
Congratulations!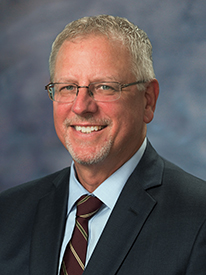 Dear Graduates,
On behalf of the faculty, administrators and classified professionals, I would like to congratulate you on achieving your educational goals and completing your studies at San Diego Miramar College. You did it! I cannot express how proud we are of you, as this journey required an immense amount of commitment, grit, and hard work.  
We hope that receiving your degree or certificate is just one of the many educational successes you will achieve as you move into your future professional career. Please read the information provided on this website to help you prepare for this important day. 
As you move on to the next phase of your life journey, we wish you the best of luck and know that your educational experiences at San Diego Miramar College helped in paving the way.
Go Jets!
Sincerely,
P. Wesley Lundburg, PhD, President
San Diego Miramar College
---
San Diego Miramar College Commencement 
May 28, 2021
1:00pm
We are pleased and excited to celebrate the success of Class of 2021

Due to continued State restrictions on large-size gatherings, Miramar College is planning an online ceremony to celebrate our 2021 graduates so this special moment can be shared with your family, friends, and the academic community. The ceremony will be hosted online on Friday, May 28th starting at 1:00 pm. 
For questions, please contact smarquez@sdccd.edu