Administration of Justice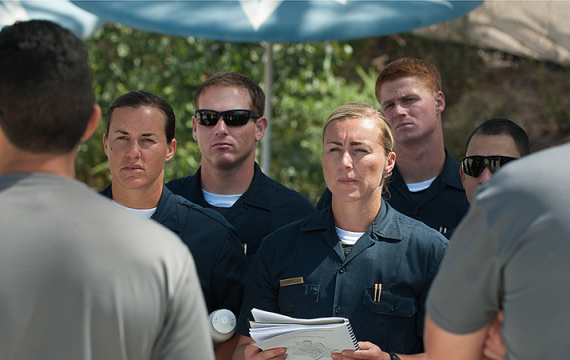 Administration of Justice
The Administration of Justice program provides professional education and training for students in Law Enforcement, Investigations, Contemporary Police Technologies, and Correctional Technologies. Specialized seminars and intensified course offerings are designed to meet all current training mandated and prescribed by law. The program offers weekend, morning, afternoon, night classes and online classes to accommodate student needs. Students who meet the academic requirements may obtain an Associate in Science Degree or select from a variety of certificates of performance and certificates of achievement. The program is also designed to enhance general knowledge of the Administration of Justice System for the community at large.
Student Learning Outcomes
Students who complete the Administration of Justice Program will be able to:
Understand the three parts of the criminal justice system and how they interrelate.
Demonstrate knowledge of the California Penal Code, the California Commission on Peace Officer Standards and Training regulations and appropriate department policies and procedures.
Relate knowledge from several employment areas such as pre-employment testing, physical requirements, psychological evaluations and social factors.
Use information of crime scene management and investigation, forensics analysis and information technology to conduct rudimentary criminal investigations.
Analyze and evaluate the role of criminal sanctions in recidivism rates and the rehabilitation process of offenders.
This program's Academic & Career Pathways:
The following list is a small sample of the variety of city, county, state and federal career options available for the administration of justice major:
Arson investigator
Border Patrol officer
Communications officer
Community service officer
Correctional officer
Court Clerk
Crime prevention specialist
Customs agent
Deputy Sheriff
Evidence technician
Marshal
Parking enforcement
Parole officer
Police officer
Postal inspector
Private and industrial security officer
Probation officer
Common university majors related to the field of Administration of Justice include:
Criminal Justice
Law
Public Administration
Students who plan to transfer to a four-year college or university in this discipline should consult with a counselor or visit the Transfer Center to determine the appropriate major preparation courses for their specific transfer institution and major. More information on transfer programs and procedures is available in the Transfer Guide section of the catalog.
Associate of Science
Associate of Science for Transfer
Administration of Justice
Certificate of Achievement
Certificate of Performance
School of Public Safety
Dean: Daniel Brislin