Get in touch
Food Security Programs
Mon - Fri:
9:00am - 1:00pm

San Diego Miramar College has a variety of resources to assist those facing Food Insecurity.  
San Diego Miramar College has been very active in addressing the food insecurity issues of it's students. Over the past year, the Office of Student Affairs has led the way in developing programs that directly provide nutritious meals to students as well as assisting students in identifying resources to nutritious food.  Resources to support these endeavors are made possible through the support of the California Community College Chancellor's Office, Feeding San Diego, San Diego Food Bank and donations from the Miramar College Community.
The Jet Fuel Pantry
The Jet Fuel Pantry is currently located in the Jet Fuel Resource Lounge in the Student Services Building (K1).  The pantry houses canned goods, drinks, toiletries and other items.  Visitors to the Pantry must have a San Diego Miramar ID and currently be enrolled in classes.  Visitors may use the pantry once a day, Monday - Friday and take (3) three food items, (3) three toiletry or school supply items, and (1) one clothing item. 
Since the Pantry is subsidized by a grant from the California Community Colleges Chancellor's Office only Miramar students are permitted to use this resource. 
Summer 2022 Hours of Operation - the Pantry is open Monday - Thursday from 9:00 am - 3:00 pm.
The Really Really Free Farmers Market
The Really Really Free Farmer's Market is a free farmer's market held on the 1st and 3rd Wednesday of every month. In partnership with Feeding San Diego, five pallets of fresh produce are delivered to campus.  Faculty, staff and student volunteers begin distributing the produce at 9:30 am and continue until it is gone (approximately 11:00 am).  The Really Really Free Farmer's Market is open to the entire MIramar Community and takes place in front of the Student Services Building (K1).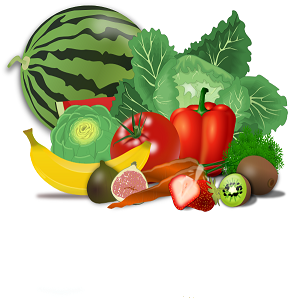 Retail Rescue at the Jet Fuel Pantry
On Monday and Tuesday mornings, the Jet Fuel Pantry benefits from Feeding San Diego's Retail Rescue program.  Thanks to our local "Sprouts", "Smart and Final" and "Target" stores, the pantry receives high quality fresh produce and other items which may have otherwise ended up being thrown away.  These items are set up in the Pantry.  The variety and quantity of items varies from week to week.  Distribution begins approximately at 10:00 am and runs until the items are gone.     

CalFresh
CalFresh is a nutrition assistance program that helps income-eligible households to buy the food they need to stay healthy.  Benefits are given in EBT cards, similiar to ATM cards, and can be used in most grocery stores.  Anyone who is a citizen, legal permanent resident, or visa hold can apply as long as income guildelines are met.  Representatives from the The Jacobs & Cushman San Diego Food Bank attend the monthly Farmer's Market (2nd Wednesday of every month) to assist anyone who might be interested in applying.  Representatives will discuss program eligbility, the application process and necessary documentation with all who are interested.  
For more information you may either stop by the Pantry or Call the San Diego Food Bank at 1-866-350-3663 or go to their website.  You can also go directly to the CalFresh website for information regarding this program. 
As a community we understand that in order for thrive as a student it is necessary to have access to nutritious food and other basic needs, please feel free to contact the Office of Student Affairs at 619-388-7313 or email jhankins@sdccd.edu  if you have any questions or concerns.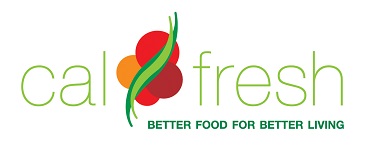 Shower Facilities for Students with Housing Insecurities
Miramar College maintains shower facilities for student use on campus that may be used by any student with housing insecurities who is currently enrolled, has paid enrollment fees, and is in good standing with the district.
Summer 2022 Hours:  (June 27th - August 19th):
                Monday – Friday               8:00 am – 10:30 am
Shower facilities are located in the J Building next to the pool.