Get in touch
Food Security Programs
Mon - Tue:
11:00am - 3:00pm
Wed - Thu:
9:00am - 3:00pm
Welcome to the Jet Fuel Resource Center! 
Basic needs are the essential resources that are necessary for our students' survival and success. Our mission is to ensure that every student has access to equitable basic needs, such as healthy food, stable housing, and financial wellness, so that they are better able to persist at Miramar College and meet their educational goals. We are committed to providing an educational environment that fosters compassion and respect, welcomes diversity and supports students in various circumstances, including students experiencing basic needs insecurities.
We are here to help you with information and resources. If you need help, check out the resources below. If you would like to connect with someone to learn how we can help you have your basic needs met so you can stay in college and advance your education let us know.
To schedule a meeting with our Basic Needs Coordinator, Dr. Caitlyn Morgan, please click here. 
The Jet Fuel Pantry
Miramar College has a variety of resources to assist those facing food insecurity.  
San Diego Miramar College has been very active in addressing the food insecurity issues of its students. Over the past year, the Office of Student Affairs has led the way in developing programs that directly provide nutritious meals to students as well as assisting students in identifying resources to nutritious food. Resources to support these endeavors are made possible through the support of the California Community College Chancellor's Office, Feeding San Diego, San Diego Food Bank, and donations from the Miramar College Community.
The Jet Fuel Pantry is currently located in the Jet Fuel Resource Lounge in the Student Services Building (K1-211). The pantry houses canned goods, drinks, toiletries and other items. Visitors to the Pantry must have a San Diego Miramar ID and currently be enrolled in classes. Visitors may use the pantry once a day, Monday - Wednesday (during Summer 2023).
Since the Pantry is subsidized by a grant from the California Community Colleges Chancellor's Office only Miramar students are permitted to use this resource.
Fall 2023 Hours of Operation:
Monday - Tuesday from 11:00 am - 3:00 pm
Wednesday - Thursday from 9:00 am - 3:00 pm
Closed Friday 
Retail Rescue at the Jet Fuel Pantry

On Monday and Tuesday mornings, the Jet Fuel Pantry benefits from Feeding San Diego's Retail Rescue program. Thanks to our local Sprouts, Smart and Final, and Target stores, the pantry receives high quality fresh produce and other items which may have otherwise ended up being thrown away. These items are set up in the Pantry, and the variety and quantity of items varies from week to week. Distribution begins approximately at 10:00 am and runs until the items are gone.
The Really, Really Free Farmers Market
The Really, Really Free Farmer's Market is a farmer's market-style food distribution event held on the 1st and 3rd Wednesdays of every month on campus that is completely FREE, really! In partnership with Feeding San Diego, five pallets of fresh produce are delivered to campus. Faculty, staff, and student volunteers begin distributing the produce at 9:30 am and continue until it is gone (approximately 11:00 am). The Really, Really Free Farmer's Market is open to the entire Miramar Community and takes place in front of the Student Services Building (K1 Building).
CalFresh
CalFresh is a nutrition assistance program that helps income-eligible households buy the food they need to stay healthy. Benefits are given in EBT cards, similar to an ATM card, and can be used in most grocery stores. Anyone who is a citizen, legal permanent resident, or visa hold can apply as long as income guidelines are met. Representatives from the Jacobs & Cushman San Diego Food Bank attend monthly Campus Farmer's Markets (2nd Wednesday of every month) to assist anyone who might be interested in applying. Representatives will discuss program eligibility, the application process, and necessary documentation with those who are interested.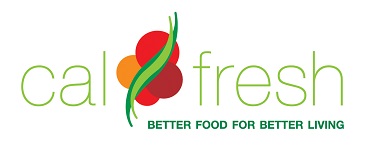 For more information you can either stop by the Jet Fuel Pantry or call the San Diego Food Bank at 1-866-350-3663 or go to their website. You can also go directly to the CalFresh website for information regarding the program.
As a college community, Miramar understands that for students to thrive it is necessary to have access to nutritious food and other basic needs. Please, contact the Basic Needs Coordinator, Caitlyn Morgan at 619-388-7154 if you have any questions about our programs.
Shower Facilities
Miramar College offers a safe place to practice self-hygiene for housing insecure students.
Miramar College maintains shower facilities on campus that may be used by any student with housing insecurities who is currently enrolled in classes, has paid enrollment fees, and is in good standing with the district.
Hours and Location
Summer 2023:
Monday – Friday from 7:00 – 8:30 am.
Shower facilities are located in the J Building next to the pool.​
Technology Assistance
Free & Low-Cost Tech Resources for Students
Campus resources and outside aid for students seeking assistance obtaining devices and access to the internet for free or at reduced costs.
Miramar Library Laptop & Calculator Loan Program
In need of a laptop or calculator for the semester? Request your laptop online or pick up in person! First come, first served while supplies last.
Eligible Miramar College students can borrow a laptop or calculator for all their learning needs for the semester. Students are allowed only one (1) laptop loan district-wide i.e., a student cannot receive a device loan from multiple campuses (City, Mesa, and Miramar Colleges or the College of Continuing Education) at the same time / during the same semester. To qualify for a laptop checkout, you must meet the following criteria listed:
Students must be enrolled in at least once class at Miramar in the semester you are wishing to borrow a device for, and
Students must not have any outstanding fees, overdue balances, or holds on their account.
Students must also provide a valid government-issued photo ID, such as a driver's license, state ID card, passport, etc., along with your Student ID number at time of checkout.
For more information visit sdmiramar.edu/services/library. The Library is located on the second floor of the LLRC Building in L-200. Contact via email at librarymira@sdccd.edu or by phone at 619-388-7310.
Affordable Connectivity Program
At the end of 2021, the Federal Communications Commission (FCC) introduced the new Affordable Connectivity Program to help low-income households afford internet for work, school, and healthcare needs. It comes with up to $30 per month towards internet service for qualifying households (up to $75 per month for households on tribal lands).
Do I qualify for the Affordable Connectivity Program?
If you're already participating in federal assistance programs or a low-income internet program, you'll likely qualify for the Affordable Connectivity Program. For eligibility, the FCC requires that you or a member of your household meet at least one of the following criteria:
Your household income is less than or equal to 200% of the federal poverty guidelines.
You participate in federal assistance programs like SNAP, Medicaid, Federal Public Housing Assistance, SSI, WIC, or Lifeline.
You participate in tribal specific programs like the Bureau of Indian Affairs General Assistance or Tribal TANF.
You qualify for the National School Lunch Program (NSLP).
You've received a Federal Pell Grant for the current award year.
You qualify for your participating internet provider's existing low-income program.
How do I apply for the Affordable Connectivity Program?
To get $30 per month off internet, head over ACPBenefit.org. You can apply online or print, fill out, and mail in a paper application to ACP Support Center, P.O. Box 7081, London, KY 40742. Once you've qualified, you'll need to reach out to your participating provider to select an eligible internet plan and get your ACP discount applied. See the next section for local provider programs.
Local Provider Low-Income Initiatives
Below are several San Diego area providers that offer low-cost internet. Find more information about each program here with links to external application webpages. Note: The information, including pricing and availability, below was current at the time this section was published, August 2022.
Access from AT&T - $0-30/mo.
Get FREE* internet with Access & the Affordable Connectivity Program If you're approved for the federal Affordable Connectivity Program (ACP), you're also eligible for Access. Plans up to 100Mbps. Ltd. availability/areas. Free internet subject to continued participation in the ACP and application of the ACP benefit to Access from AT&T plans. Get more information, check your eligibility, and apply here.
Features
Free installation and in-home Wi-Fi®

No annual contract

No deposit

Internet service for $30/mo. or less based on the maximum speed available at your address up to 100Mbps.*
*You'll receive the maximum speed available at your address. $30 Access plan includes unlimited data for households with speeds up to 100Mbps. See offer details
Cox Connect2Compete - $9.95/mo.
Home internet is an essential tool for today's education. Through Connect2Compete, Cox opens a world of opportunity for families with K-12 students by providing affordable, home internet with Wi-Fi®. Applicants may need to provide documentation for eligibility. No credit check or social security number is required to apply. Learn more and apply.
Features
Up to 100 Mbps download speeds
Free wifi modem rental
EasyConnect self-installation at no charge
No credit checks or deposit required
Cox Digital Academy for educational resources.
Cox ConnectAssist - $30/mo.
Cox has several affordable plans that are great for households who are on a tight budget looking for reliable internet. This plan is ideal for up to 5 devices for moderate web surfing, email and social networking. To qualify for ConnectAssist, your household must currently participate in eligible income-based government assistance programs such as any of the following: SNAP, WIC, certain Public Housing, Pell Grant, Veterans Pension, Certain Tribal Programs, and/or Supplemental Security Income (SSI). Check your eligibility here.
Features
Up to 100 Mbps download speeds
Free wifi modem rental
Unlimited data plan for 12 months, removed at month 13 when 1.25 TB data plan will apply.
EasyConnect self-installation at no charge
Spectrum Internet Assist - $17.99/mo.
Get affordable Internet with Spectrum Internet Assist. Qualified households can enjoy high-speed Internet at a special rate. To qualify for Spectrum Internet Assist, a member of your household must be a recipient of one of the following programs and must upload proof of eligibility below:
The National School Lunch Program (NSLP); free or reduced cost lunch
The Community Eligibility Provision (CEP) of the NSLP
Supplemental Security Income (For Applicants 65+ Years of Age)
Note: The following programs do not meet eligibility requirements: Social Security Disability (SSD), Social Security Disability Insurance (SSDI) and Social Security Retirement and Survivor Benefits. More information and application available here.
Verizon Lifeline - $0–49.99/mo.
Lifeline is a government assistance program that offers discounts to qualified low-income customers. Verizon offers Lifeline plans for home phone service and Fios Home Internet service.
Three Steps to Qualify for the Lifeline discount:
Check to see if you or someone in your household qualifies for the Lifeline discount.
Apply – Receive the fastest eligibility decision by applying online with the Lifeline National Verifier or you can also download the paper application and return it by mail, along with proof of eligibility (note: the paper application typically takes 1-2 weeks for eligibility decision).
Contact Us - Once your Lifeline eligibility has been approved by the Lifeline National Verifier, contact us at 1-800-Verizon to select your service and begin receiving your Lifeline discount. Learn more about reduced rates for Fios Home Internet service.
If you qualify for the Lifeline discount service, you are eligible to receive a reduced rate on your Verizon monthly bill. Qualifications for the Lifeline discount program vary by state. Only eligible customers may enroll. Check eligibility, availability, and apply here.
Transportation Assistance
Discounted Transit Passes for Students: $57.60 monthly or $177 per semester
Miramar students who are enrolled and paid for a minimum of 7 units and have no other financial holds are eligible for discounted bus and Trolley passes. Transit passes are available for purchase at the Miramar Student Accounting Office during our office hours, or while our office works remotely, can be purchased from staff via email contact. *All students with a discounted college pass must travel with their current, valid student photo ID card.
For additional questions, visit the MTS website or email Miramar Student Accounting Supervisor, Lynda Armenta at Larmenta@sdccd.edu. You can also learn more by viewing this fact sheet.
College transit passes use the PRONTO system. Students can choose to use a physical PRONTO card or the PRONTO mobile app. (Students must choose either the card or the app; you cannot use both within the same semester.) PRONTO cards are available at the Student Accounting office on campus.  Students who want to use the mobile app should download the app and set up an account prior to purchasing their pass.
Get the PRONTO App by searching for "PRONTO San Diego" on Google Play or App Store.
​​​​​​If you have any questions about this page, contact Caitlyn Morgan by email at cmorgan@sdccd.edu.
 -✩-
Miramar College supports ALL students, that includes those who might need a little extra help, and so does your Associated Student Government. Become a member of the Associated Students today to unlock all the benefits of being a Miramar student!