Pilot Information
Nearly all commercial airline and military pilots have four-year college degrees. Although they don't all major in aviation, if you are interested in a career in aviation an aeronautical program is a good place to start. Earning your Associates Degree in Aviation Business Administration or Professional Aeronautics is an exciting and affordable way to build the the solid foundation you need to succeed in the field of aviation.
Academic Programs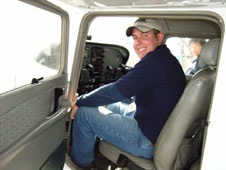 Miramar College offers two degrees in Aviation Operations: Associates Degree in Aviation Business Administration or the Professional Aeronautics. The Aviation Operations Program integrates simulator flight training with rigorous academic study, providing a strong foundation for leadership positions within the aviation industry. The program emphasizes the study of a unique combination of group dynamics, human factors, and safety awareness along with the technical fundamentals of flight in order to enhance students' development of situational awareness, critical thinking and problem solving skills. 
Career Options
The following is an abbreviated list of the myriad of career training options the Aviation Operations Program prepares its graduates to embark upon:
Airline Management
Airport Management
Airport Security
Air Traffic Control
Border Patrol
Commercial Airline Pilot
Corporate Pilot
Certificated Flight Instructor
Federal Air Marshal
Federal Aviation Administration
Fixed Base Operator Management
Flying Club Management
Flight Attendant
Flight Operations Supervisor
Transportation Security Administration
US Military
For more information including salaries, skill and training requirements click here: More About Aviation Careers
Aviation Maintenance Technician / Aircraft Mechanic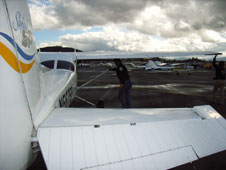 Miramar College's Aviation Operations Program is part of the larger Aeronautical and Aviation Technology Department, housed within the School of Technical Careers and Workforce Initiatives. The aviation department trains both mechanics and pilots to standards established by the FAA.