Goals
The goal of the Aviation Operations Program is to provide college level coursework for students interested in pursuing careers in aviation, advancing their general aviation experience, or continuing aviation study by transferring to baccalaureate awarding institutions.
The Program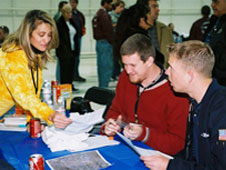 The Aviation Operations Program integrates simulator flight training with rigorous academic study, providng a strong foundation for leadership positions within the aviation industry. The program emphasizes the study of a unique combination of group dynamics, human factors, and safety awareness along with the technical fundamentals of flight in order to enhance students' development of situational awareness, critical thinking and problem solving skills.
The Department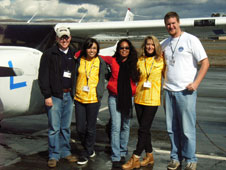 Miramar College's Aviation Operations Program is part of the larger Aeronautical and Aviation Technology Department, housed within the School of Technical Careers and Workforce Initiatives. The aviation department trains both aircraft mechanics and pilots to standards established by the FAA. The School also offers various programs and degrees in automotive repair, diesel repair and child development. For more information see "Technical Careers".