Adjunct Faculty Processes Flowchart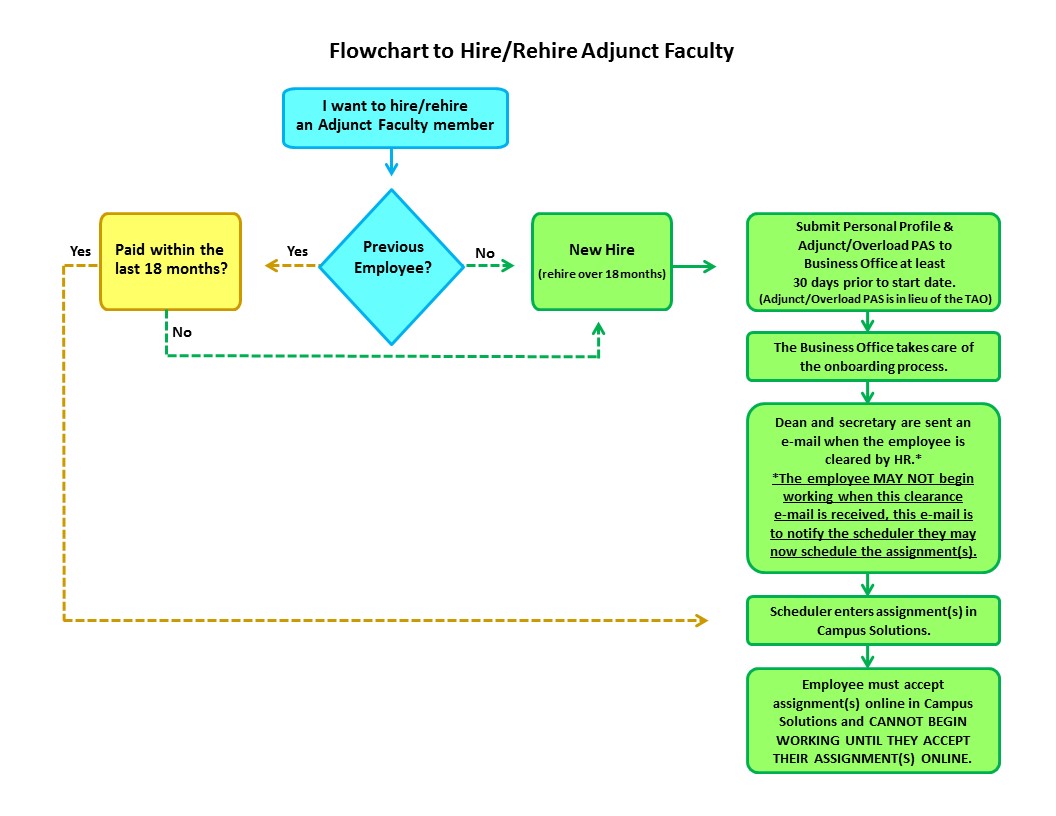 Completing the Adjunct/Overload PAS Sheet & Personal Profile Form 
The Adjunct/Overload PAS sheet must be completed in its entirety, including signatures. 
PAS sheet is required a minimum of two weeks before a continuing employee begins working.
PAS sheet to be submitted with Personal Profile form for new hires and submitted at least one month prior to desired start date. 
Adjunct New Hire On Boarding Process
Plan at least one month in advance for new hire to complete the onboarding process.
New hire will receive TWO "Welcome" e-mails with instructions. 
Start Date is reliant on the speed in which the new hire completes their paperwork and clears the following: 
When can new hire begin working?

The Business Office will send the hiring supervisor an e-mail with the date that HR has cleared the employee to begin working.