About the Program
Approved by the American Bar Association (ABA), the Paralegal Program provides professional training with an emphasis on occupational competency. "A paralegal is a person, qualified by education, training or work experience who is employed or retained by a lawyer, law office, corporation, governmental agency or other entity and who performs specially delegated substantive legal work for which a lawyer is responsible." Paralegal adhere to recognized ethical standards and rules of professional responsibility. Under California law, the term paralegal or legal assistant can only be used by trained professionals from accredited institutions who work under the supervision and direction of an attorney.
Paralegals may not provide legal services directly to the public except as permitted by law.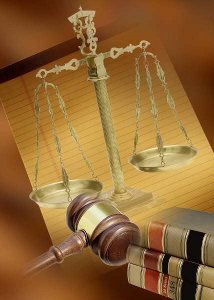 Program Mission
The Miramar Paralegal Program's mission is to provide education to students interested in careers as paralegals or for positions where communication, analytical, and organizational skills as well as knowledge of law and legal procedures are necessary. The program provides the foundation for students to think critically, and act ethically in the workplace and in the community. The program also prepares students to continue educational pursuits and encourages lifelong learning and community service.
Program Goals & Learning Outcomes
Recognize ethical issues that arise in a legal work environment and apply rules of professional conduct to resolve them
Perform the duties of an entry level paralegal in a law firm or other legal work setting
Demonstrate written skills that paralegals use on the job
Apply basic principles of legal analysis
Use computers and other technology for document production, law office management, and trial preparation
Perform legal research using both printed and electronic sources
Degree Options
Students who have completed the Paralegal Program have two options. They can choose to have an Associate's Degree in Paralegal or a Paralegal Certificate. Students must first complete 30 general education units for either option.
Certificate Option
The Paralegal Certificate option is available to students entering the program with a degree. Students are required to complete 30 units of paralegal courses.
Associates Degree Option
The Paralegal Degree option is a two-year evening curriculum for students without a degree or the required general education requirements. This option requires a completion of 30 general education units and 30 paralegal units.
Recommended Course Sequence for Associates Degree
Online Resources