Get in touch
Audiovisual Department
Wed - Thu:
10:00am - 3:00pm
Service Hours
· Wednesdays, 10am – 3pm
· Thursdays, 10am – 3pm
Overview
The AV Department primarily serves the instructional media needs of the faculty and staff at Miramar College. In addition, the AV Department features student media viewing stations for course-related media viewing.
Location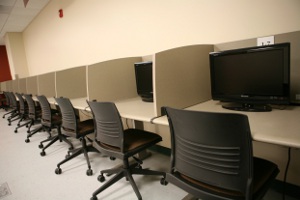 We are located on the first floor of the L Building (L-111), on the north side of the L Building gate entrance. To ensure that AV staff is available when you stop by, please contact the AV Services Department at (619) 388-7317 prior to your visit.
AV Services
AV Special Events
Link to Online Form: AV Special Event Form
AV Equipment Troubleshooting and Repair
The AV Department maintains and repairs District audio-visual equipment. Please notify the AV Department immediately if equipment is not working properly if a warning message appears. Phone (619) 388-7317 or Email avmira@sdccd.edu.
Purchase of AV Equipment
Please consult with the AV Department in planning the purchase of departmental audiovisual equipment. This will ensure the equipment meets District standards. They can assist you in obtaining a quote and preparing a requisition.
Contact the AV Department
To contact the AV department you can:
E-mail to avmira@sdccd.edu.
Call (619) 388-7317 to speak to AV staff or leave a voicemail.
Students may walk-in to L-111 during normal student business hours.
Faculty and staff may walk-in or ring the buzzer at L-111 during normal faculty/staff business hours.
Please do not use staff e-mail addresses for AV requests.
Audiovisual Supervisor
Audiovisual Services Staff: