Communication Studies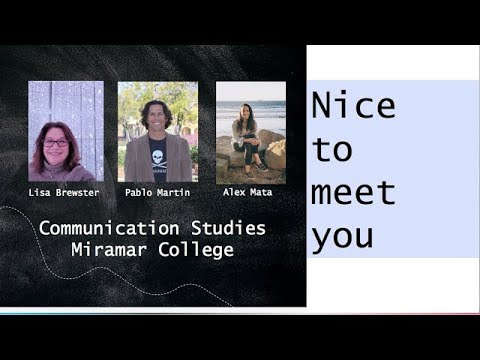 Communication Studies
Communication Studies is an academic discipline that deals with processes of human communication. It describes, explains, and depicts the various elements that influence communication such as age, gender, culture, settings, and circumstance. Courses in Communication Studies challenge students, broaden their views, and help themdevelop increased skill and awareness of communication practices. The primary role of Communication Studies is to help students acquire the communication skills that will equip them to live and work effectively, creatively, and responsibly in a variety of social contexts and in a variety of relationships.
Student Learning Outcomes
Students who complete the Communication Studies Program will be able to:
Apply appropriate communication skills across settings, purposes, and audiences.
Practice critical thinking to develop innovative and well-founded perspectives related to the communicated message.
Demonstrate the ability to effectively deliver formal and informal oral presentations to a variety of audiences in multiple contexts.
Demonstrate the ability to construct effective written messages in various formats and styles to a variety of audiences
Students will be assessed through a combination of performance evaluations, written assignments, and written tests and quizzes.
This program's related interest areas:
Common university majors related to the field of Communication Studies include:
Communication Studies
Communication
Communicative Disorders
Digital Journalism
Graphic Communications
Health Communication
Human Communication
Journalism, Marketing
Mass Communications
Mass Media
Organizational Communication
Public Relations
Speech Communication
Students who plan to transfer to a four-year college or university in this discipline should consult with a counselor or visit the Transfer Center to determine the appropriate major preparation courses for their specific transfer institution and major. More information on transfer programs and procedures is available in the Transfer Guide section of the catalog.
Department of Arts (visual & Performing)
Chair: Jessica McCambly
H-112B
School of Liberal Arts
Dean: Lou Ascione