Communication Studies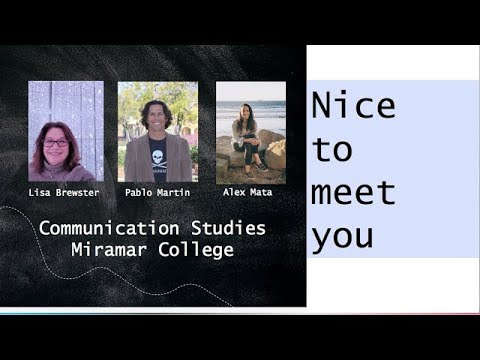 Communication Studies
Communication Studies is an academic discipline that deals with processes of human communication. It describes, explains, and depicts the various elements that influence communication such as age, gender, culture, settings, and circumstance. Courses in Communication Studies challenge students, broaden their views, and help them develop increased skill and awareness of communication practices. The primary role of Communication Studies is to help students acquire the communication skills that will equip them to live and work effectively, creatively, and responsibly in a variety of social contexts and in a variety of relationships.
Program Learning Outcomes
Students who complete the Communication Studies program will be able to: 
Apply appropriate communication skills across settings, purposes, and audiences. 
Practice critical thinking to develop innovative and well-founded perspectives related to the communicated message.
Demonstrate the ability to effectively deliver formal and informal oral presentations to a variety of audiences in multiple contexts. 
Demonstrate the ability to construct effective written messages in various formats and styles to a variety of audiences. 
This program's Academic & Career Pathways:
Communication Studies is a broad degree that can lead to job opportunities in many different fields.  Skills and experiences gained through co-curricular activities, internships, part-time jobs, and volunteering are critical in shaping a career path.
Communication Studies is good preparation for graduate school in many disciplines including communication, law, education, business, public administration. Maintain a strong grade point average to increase opportunities for admission into graduate programs.
Explore specializations within major and professional field. Select electives to enhance knowledge in area(s) of interest or find a minor that will add value.
Careers Relating to Communications Majors
Business 
Public Relations
Advertising 
Media/News
Non-Profit 
Government 
Law
Teaching