Biotechnology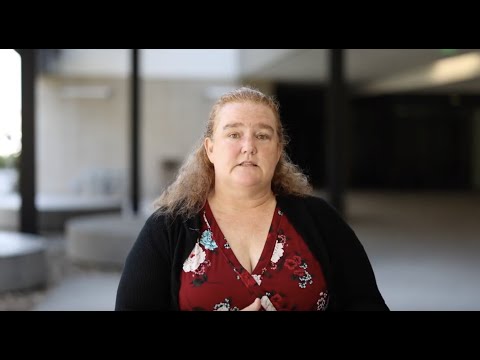 Biotechnology
Visit the Southern California Biotechnology Center Homepage
The Biotechnology Program is intended to provide students with an intensive laboratory skills development experience to meet entry-level employment requirements in the biotechnology industry. Topics covered in the program include the fundamental chemical processes common in prokaryotic and eukaryotic biology, chemistry of bio-molecules (proteins, enzymes, nucleic acids and lipids), cellular and molecular biology, basic immunology, and classical and molecular genetics with an emphasis on gene expression and genetic engineering. The program courses address skills and techniques common to the biotechnology industry.
Find out what some Miramar Graduates are saying about the Biotechnology Program:
Program Learning Outcomes
Students who complete the Biotechnology program will be able to:
Demonstrate proficiency with current scientific lab techniques.
Demonstrate and apply the proper method of scientific notation when creating laboratory reports required for an entry level position in the Biotechnology field.
This program's Academic & Career Pathways:
Careers in this field
Demonstrate proficiency with current scientific lab techniques.
Seek current knowledge of medical, agricultural, pharmaceutical, or environmental issues, trends, regulations.
Gain practical experience conducting research, collecting, and analyzing data, and using laboratory/ field techniques in collaboration with professors and through internships.
Hone your ability to gather, assess, evaluate, interpret, and share technical and scientific information.
Careers Relating to Biotechnology
Medicine
Agriculture
Food science
Biological engineering
Bioremediation
Environmental protection/Regulation
Transfer Options in Biotechnology
 The following list is a sample of the many career options available for students in the biotechnology program:
Health Technician
Biotechnology Technician
Lab Assistant
Note: Some biotechnology-related career fields require study beyond the associate degree level. Students intending to transfer to a university should consider completing an associate degree in the Biology program.
The Miramar Biotechnology Program partners with local employers. Below is a video showcasing one of them.
Associate of Science
Certificate of Achievement
Certificate of Performance
Department of Biological Sciences
Chair: Andrew Lowe
S6-112P
Chair: Rebecca Bowers-Gentry
S6-112L