Psychology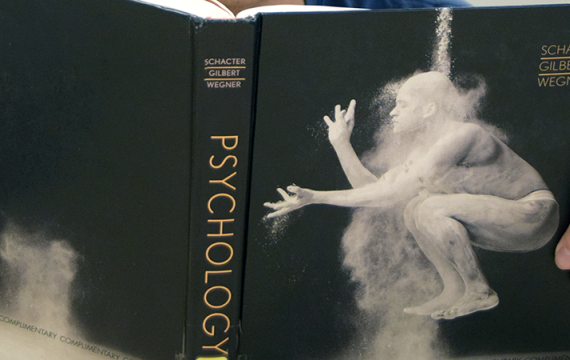 Psychology
Psychology is the scientific study of the human mind and its functions. This behavioral science emphasizes the understanding of thoughts, feelings, actions, and cognitive and behavioral characteristics of groups/ individuals. The Psychology program is suited to meet the needs of transfer students who plan to major or minor in Psychology or related fields as well as two-year students.
Program Learning Outcomes
Students who complete the Psychology program will be able to:
Demonstrate an understanding of the major principles, methods, and theories of psychology and will be assessed through a combination of performance evaluations, written assignments, and written exams, and quizzes.
Using psychological theories and practices in the field, integrate logical thinking, including informed fact and assessment.
Express through writing, comprehension of the field of psychology including major principles and ideas.
Apply appropriate theories and analysis within the field through written and oral methodologies.
Demonstrate skills in problem solving, communication, critical thinking, and interpret and discuss classical and contemporary theories of individual and social psychology.
This program's Academic & Career Pathways:
Careers in this field
Psychology provides a broad liberal arts background
Direct client contact varies depending on degree obtained (e.g. limited for bachelor's)
Develop desirable skills such as communication, interpersonal, leadership, teamwork, and computer skills through internships, part-time, or summer jobs, or volunteer experiences
Careers Relating to Psychology
Human Services
Research 
Education 
Human Resources
Business and Industry
Transfer Options in Psychology
Common university majors in this field include:
Psychology
Behavioral Science
Cognitive Science
Social Work
Biopsychology
Child Development
Students who plan to transfer to a four-year college or university in this discipline should consult with a counselor or visit the Transfer Center to determine the appropriate major preparation courses for their specific transfer institution and major. More information on transfer programs and procedures is available in the Transfer Guide section of the catalog.