Personal Training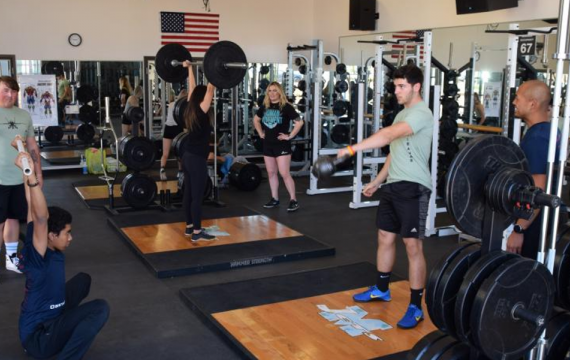 Personal Training
Personal trainers design and deliver exercise programs for both individuals and small groups. Students in our Personal Training Program are trained to become evidence-based personal trainers. Students are taught by and mentored under our diverse faculty, including entrepreneurs, strength and conditioning specialists, personal trainers, exercise physiologists, athletic trainers, and nutritionists (e.g. PN-1 and CISSN). They learn and use the principles of personal training, while using an individualized approach to assess, educate, motivate, and train clients in a variety of settings. With an understanding and knowledge of anatomy, physiology, sports nutrition, exercise and fitness assessment, proper exercise technique, and exercise leadership, students obtain the skills needed to be a successful personal trainer. They design safe, effective, and evidence-based exercise programs, while providing guidance to help clients achieve their health and fitness goals. This program prepares students for entry-level positions in the field of health and fitness and provides the necessary knowledge and skills needed to go on to earn a nationally accredited personal trainer certification. Please review the following:
Personal Training Program Course Sequence
Apply for Graduation - Personal Training Cert
Questions?
Please contact Matthew Cain, PhD, RSCC - Mcain@sdccd.edu
 Check this out -
Students may also be interested in the following Programs:
Exercise & Nutritional Sciences Program
This program's related interest areas:
The Personal Training program prepares its graduates for the following careers:
Personal Trainer
Fitness Specialist
Group Exercise Instructor
Certificates & Degrees
Personal Training (Certificate of Achievement)
Student Learning Outcomes
Students who complete the Personal Training program will be able to:
Apply appropriate exercise science and kinesiology-related principles to design safe and effective exercise sessions.
Demonstrate effective communication skills and teaching strategies when working one-on-one with clients.
Instruct safe and effective exercise sessions for both individuals and small groups.
Personal Training Estimated Costs

| Personal Training Program | Total Program Units x Cost Per Unit | Estimated Costs (California Residents) |
| --- | --- | --- |
| Personal Training Certification | 19-22 x $46 | 900 - 1,100 (with fees) |
| | | Other fees (i.e. health fees, etc.) |
| Please see Financial Aid for more information for exact Program cost | | |
| Other costs to consider (not included) - transportation, textbooks, etc. | | |
 Enrollment Fee
The current enrollment fee is $46.00 per unit. The enrollment fee is assessed on all students, including nonresidents.
Exemptions from the enrollment fee are available to students who qualify for one of the following:
California College Promise Grant (CCPG)
Temporary Assistance to Needy Families Program (TANF)
Supplemental Security Income/State Supplementary Program (SSI)
General Assistance Program
Indentured apprentices are exempt from enrollment fee for Apprenticeship Program classes only
Special admission concurrently enrolled high school students
Additional Financial Aid may be available to students who qualify for assistance.
See Financial Aid for more information.
NONRESIDENT TUITION
As of Fall 2020, the nonresident tuition fee is $290 per unit.  This fee is in addition to the enrollment and health fees, for students who are not residents of California for tuition purposes.
Residents of California are entitled to attend a community college by paying the community college enrollment fee. For complete details, go to Tuition & Fees and also refer to the Class Schedule.
Nonresidents must pay the enrollment fee plus nonresident tuition. For complete details, go to Tuition & Fees and also refer to the Class Schedule.
Get in touch
Cain, Matthew
Assistant Professor
Meet Your Personal Training Program Professors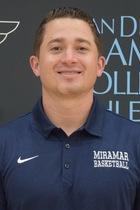 Professional Appointments
Professor of Exercise Science at San Diego Miramar College.
Director of Strength & Conditioning at San Diego Miramar College.
Director of Personal Training & Yoga Programs at San Diego Miramar College.
Advisor of Human Movement Club at San Diego Miramar College.
Adjunct Faculty at California Baptist University (Exercise Science Master Program).
Founder and CEO of Health and Human Movement Inc.
Education
Doctor of Philosophy in Exercise Science – Health and Human Performance (Concordia University Chicago). Dissertation – Various Forms of Resistance to Potentiate Vertical Jump Performance and  Determination of Potentiation Duration. 
Master of Science in Kinesiology - Exercise Science (California Baptist University).
Bachelor of Arts in Kinesiology (CSU, Dominguez Hills).
Professional Services
Expert Contributor, Consultant, Presenter, Writer & Author.
Published
NSCA Strength & Conditioning Journal.
International Journal of Sports Physical Therapy.
Journal of Canadian Chiropractic Association.
American Council on Exercise Insights & Healthy Living.
Certifications
Registered Strength & Conditioning Coach (RSCC).
Certified Strength & Conditioning Specialist (CSCS).

Precision Nutrition Level I (PNI).
Men's Basketball - Team Captain & Point Guard
CSU, Dominguez Hills (2011 - 2013). Awards - Dr. Richard Butwell Award, Dr. Hal Charnofsky Male Scholar Athlete of the Year, Dr. Hal Charnofsky Memorial Award, CCAA All-Academic Awards & Most Outstanding Kinesiology Major Award.

MiraCosta College (2009 - 2011). Awards - Scholar-Athlete & Team MVP.
Rod Porter
Mike Deibler, MS, CSCS  - Mdeibler@sdccd.edu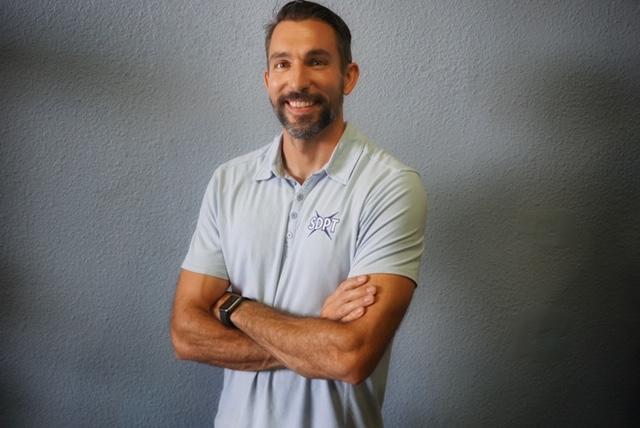 Professor Mike Deibler is the founder and owner of

San Diego Premier Training

. Being a former All-American at the University of Connecticut, he has always strived to be the best. He obtained his Master's Degree in Sport and Exercise Sciences from the University of Florida, and continues to stay on top of the latest health and fitness research.
Mike helps individuals that are struggling to find the right training program to get the results and keep them moving better. Mike has work with hundreds of clients and showed them the path to a new life. He has demonstrated that we are not stuck with a certain body, and with the right program and proper nutrition regimen, anyone can be in great and healthy shape. He also believes taking a holistic nutrition approach is key to achieving long-lasting results.  
Mike is a Certified Strength and Conditioning Specialist through the National Strength and Conditioning Association, as well as a Certified Personal Trainer (NASM and ACE). He has expanded his specialties, including obtaining Functional Movement  Screen Level I & II certifications, which help identify and improvement movement dysfunctions and keep you injury-free. Mike's other certifications are the following: Certified Functional Strength Coach, Dynamic Variable Resistance Training, Functional Capacity Screen, Spartan SGX, and Functional Breathing Screen.
On top of working with clients to reach fitness goals, Mike prides himself in education and helping other trainers be their best. He is the Education Director with Exercise ETC., an education based company helping personal trainers, athletic trainers, and physical therapists throughout the country improve their skills. Mike is also a presented and educator with Functional Movement Systems, and serves as an Adjunct Faculty member at San Diego Miramar College (Personal Training).
Jeff King, MS, CSCS - Jking003@sdccd.edu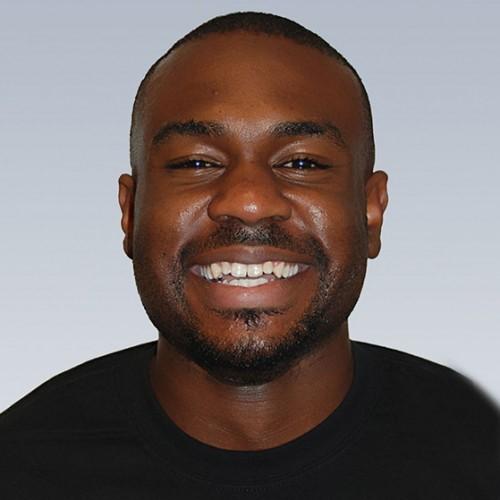 Jeff King has been a strength and conditioning coach for the past 16 years. Jeff graduated from Eastlake High School in Chula Vista, California, where he was a three-year Varsity letterman in basketball and led his team to the CIF title in 2001. Upon graduating from high school, Jeff enrolled at the University of California Davis. During his four years at Davis, Jeff completed a grueling internship as a student athletic trainer. Some of Jeff's responsibilities included learning and applying the principles of injury prevention and sports rehabilitation, with all the student- athletes. While interning, Jeff was assigned as the head athletic trainer for the men's water polo team. Jeff remained active while in college participating in intramural basketball and football. He received his Bachelors of Science degree in Exercise Biology with an emphasis in Athletic Training in the summer of 2005.
In the spring of 2007, Jeff continued his educational journey by enrolling at San Diego State University to pursue a Master of Art degree in Kinesiology. While attending San Diego State, Jeff completed a manuscript study entitled Comparing Preseason Frontal and Sagittal Plane Plyometric Programs on Vertical Jump Height in High School Basketball Players. Not only was this study accepted as Jeff's final project for graduation at San Diego State, but was also accepted for publication by The Journal of Strength and Conditioning Research, the official research journal of the National Strength and Conditioning Association. Educators from the United States and Europe have since requested the study. Jeff completed his graduate studies and received his Master of Arts degree in May of 2009.
In the winter of 2013, after gaining thousands of hours of training youth athletes, Jeff co-authored the e-book entitled: Pigskin Prep: The Definitive Youth Football Training Program. The book is a comprehensive guide on how to properly prepare the youth football player for the physical and mental demand of the sport and how it can and should be a positive experience for all parties involved.
Currently, Jeff is the Director of Athletics at Fitness Quest 10, where he has worked for the past seven years. He oversees all athletic programs and individuals. Jeff specializes in long-term athletic development with kids ranging from pre-adolescence to high school. He has worked with many athletes at a variety of levels from grade school to professional. Additionally, he has created strength and conditioning programs for sports ranging from basketball to field hockey. Although Jeff specializes in working with athletes, Jeff also trains the general population. In 2019, Jeff became an adjunct professor for SD Miramar college in their Exercise Science department.  Jeff's main goal in life is to educate, motivate, and inspire people of all ages about the importance of exercise and nutrition. His desire and enthusiasm to make an impact on peoples' lives makes Jeff King a special trainer and someone who seeks to become better everyday.
Andre Mattson, MS, RSCC - Amattson@sdccd.edu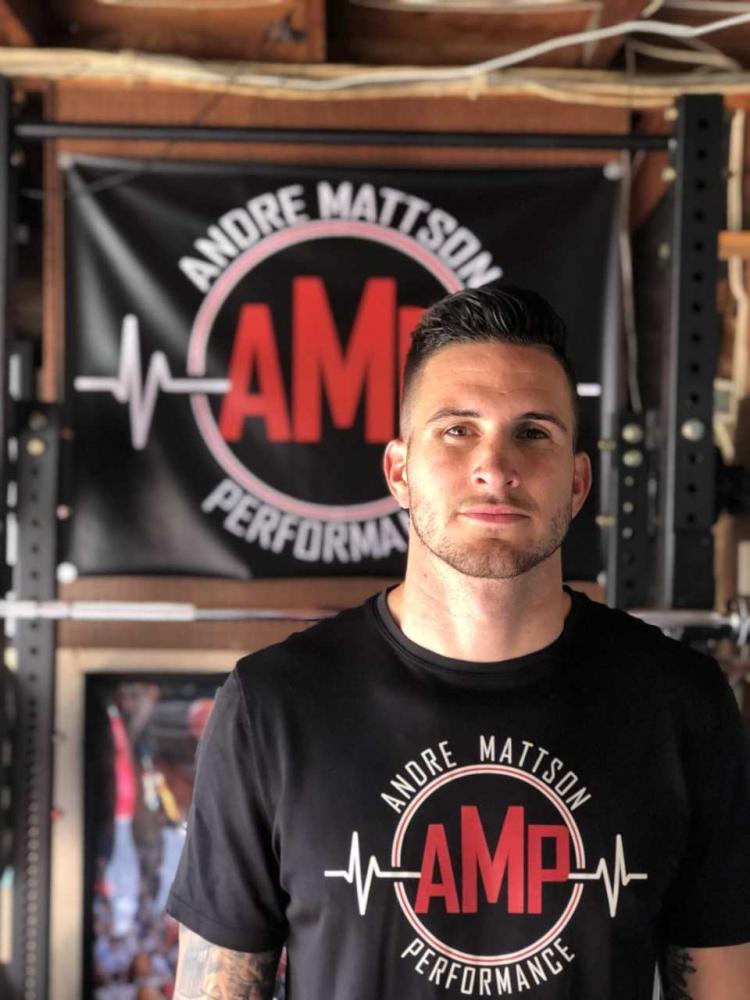 Professor Andre Mattson is a Registered Strength and Conditioning Coach (RSCC), who currently works for the Golden State Warriors organization as a performance coach. He has also worked for the National Basketball Association's New York Knicks, and Charlotte Hornets. Andre obtained his Bachelors in Kinesiology in 2014 from Sonoma State University and then went on to receive his Master's degree in Sports Performance from Point Loma Nazarene University in 2016. He completed an internship with EXOS and then with The University of Washington's football team, prior to becoming a strength and conditioning coach in the NBA. Andre was a collegiate basketball player who was fascinated with improving athleticism via strength training. While playing, Andre's body broke down leading him to 11 orthopedic surgeries. His experience with injuries and the recovery process created a deeper passion to understanding the body and what influences performance. Andre is now healthy and plays basketball frequently. His training perspective is heavily influenced by detailed evaluations involving biomechanics, tensegrity, and motor patterning.  
Professor Nick Shields is a Registered Dietitian (RD) who works within the San Diego Regional Firefighter Wellness Program and at Kaiser Permanente - Positive Choice as a Lifestyle Educator. He graduated from Cal Poly - San Luis Obispo with a Bachelors in Kinesiology in 2013, and then went on to complete his Didactic Program in Dietetics (DPD) and dual Masters degree in Exercise Physiology and Nutritional Science from San Diego State University in 2017. He completed his dietetic internship at UC San Diego Health in 2018, which included a variety of experiences in inpatient, outpatient, foodservice, and other areas of nutrition. During graduate school, he was also an intern at the Olympic Training Center - Chula Vista and an exercise physiology laboratory instructor. In these roles he has gained valuable experience in the areas of sports nutrition, cardiorespiratory fitness assessment, body composition, and other areas. Outside of work Nick enjoys trail running, camping, and spending time outdoors.
Alice Davis-Winkel, MA, ATC, CSCS, CES - Nshields@sdccd.edu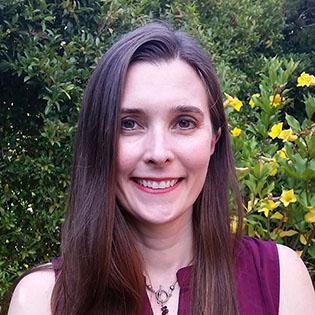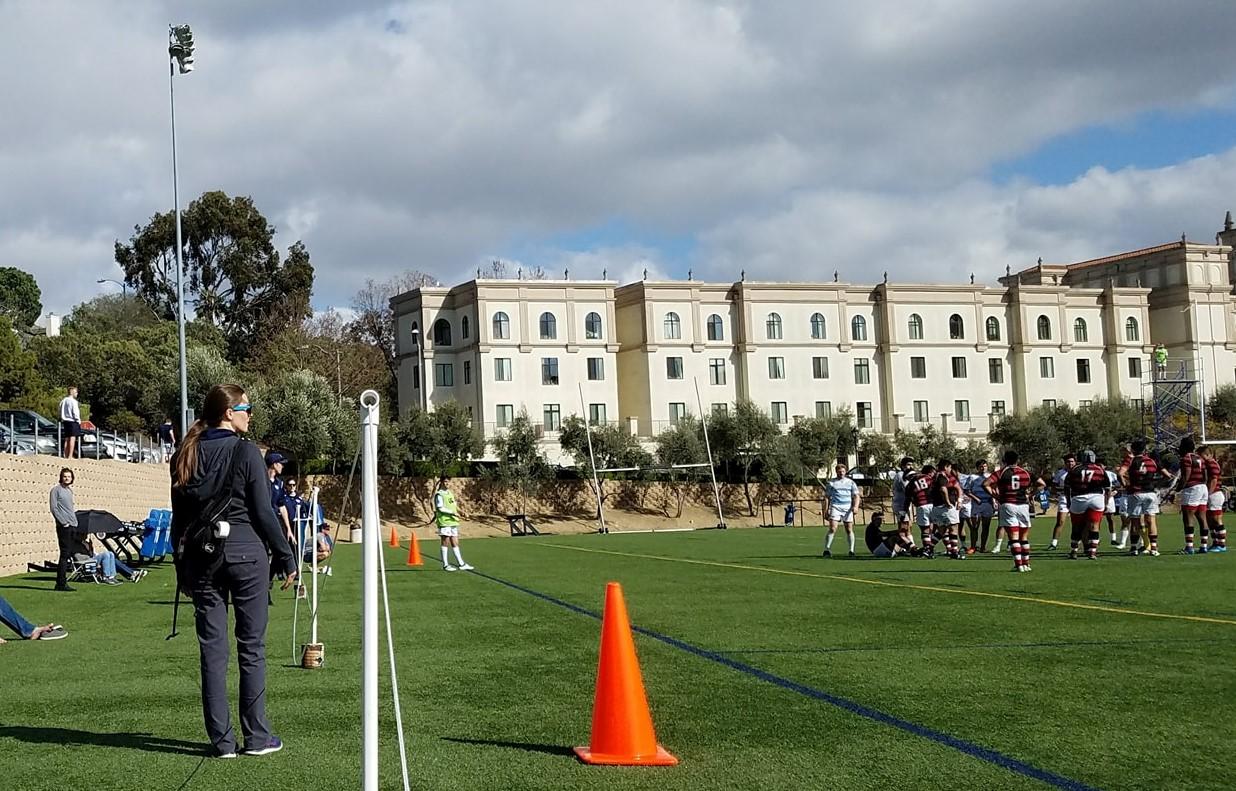 Professor Alice Davis-Winkel has been teaching in the Exercise Science Department at Miramar College as an adjunct faculty member since 2011.  She really enjoys teaching (EXSC 242B - Care and Prevention of Injuries) and loves mentoring students, as they begin on their chosen career paths.

Alice is an Athletic Trainer by trade, and has worked in multiple work settings in that capacity, in addition to teaching at SD Miramar College. She has worked in multiple sports-based Physical Therapy Clinics, with USD Sports Clubs (primarily with the Rugby team) for 4 years, and at UCSD in the Sports Clubs department for 6 years.  She also interned with Women's Water Polo at University of Michigan, was a Grad Assistant with Field Hockey and Women's Water Polo at University of the Pacific, and has worked in multiple high school and community college settings as an Athletic Trainer. Her favorite sport to provide care for is Rubgy, and she has worked with Rugby athletes for a decade. Her professional interest areas are concussion/ concussion management, knee injury rehab, and spine rehab.
 
Alice graduated from Cal Poly, San Luis Obispo with a Bachelor of Science in Kinesiology: Pre-Physical Therapy, and University of the Pacific with a Master's of Arts in Sport Sciences.  In addition to her formal education, she hold certifications as a Certified Strength and Conditioning Specialist (CSCS) and as a NASM Corrective Exercise Specialist (CES).

In her free time she enjoys spending time with her husband (Brad), son (Kaden), and daughter (Adelyn), reading, cooking, and traveling.