Music/Audio Production & Engineering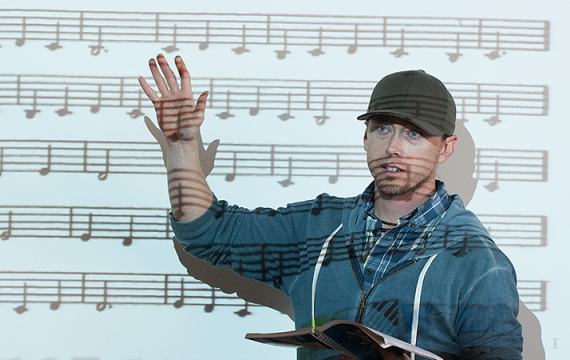 Music/Audio Production & Engineering
The academic program in Audio Production and Engineering has been designed to provide students with the basic skills for engineering, recording, mixing and producing music for various music and audio industry recording fields. The program also provides students with skills in basic musicianship, theory, ear training and music business. The academic program in Music Studies provides students with basic musical skills required in the discipline in preparation for transfer to a four-year institution.
Student Learning Outcomes
Students who complete the Music Program will be able to:
Conduct an in depth analysis of contemporary music identifying genres from different periods as well as an analysis of music from historical and theoretical perspectives.
Summarize societal issues associated with the production, dissemination, celebration and consumption of Music.
Describe the relationship between technology using the technological tools applicable as it relates to music.
This program's Academic & Career Pathways:
Examples of entry level employment options after successful completion of the program include:
Recording
Mixing
Composition
Production of music for music CDs, film, video, music videos, jingles, radio, television and multimedia projects
Audio visual technician
Home theater audio consultant, designer and/or installer
This program also serves as a base for further education leading to careers such as digital audio technician, recording studio engineer, producer, sound re-enforcement engineer, synthesizer programmer, and retail music equipment sales.
Transfer Information
Common university majors in the field of Music Studies include:
Creative Arts
Music
Music Business
Music Education
Ethnomusicology
Music Performance
Music Therapy
Students who plan to transfer to a four-year college or university in this discipline should consult with a counselor or visit the Transfer Center to determine the appropriate major preparation courses for their specific transfer institution and major. More information on transfer programs and procedures is available in the Transfer Guide section of the catalog.
Associate of Arts
Associate of Science
Certificate of Achievement
Certificate of Performance
Department of Arts (visual & Performing)
Chair: Jessica McCambly
H-112B
School of Liberal Arts
Dean: Lou Ascione