Commencement 2021
Due to state restrictions on large gatherings, the traditional In-Person Commencement Ceremony will not be held.

Instead there will be two ways to celebration your accomplishment!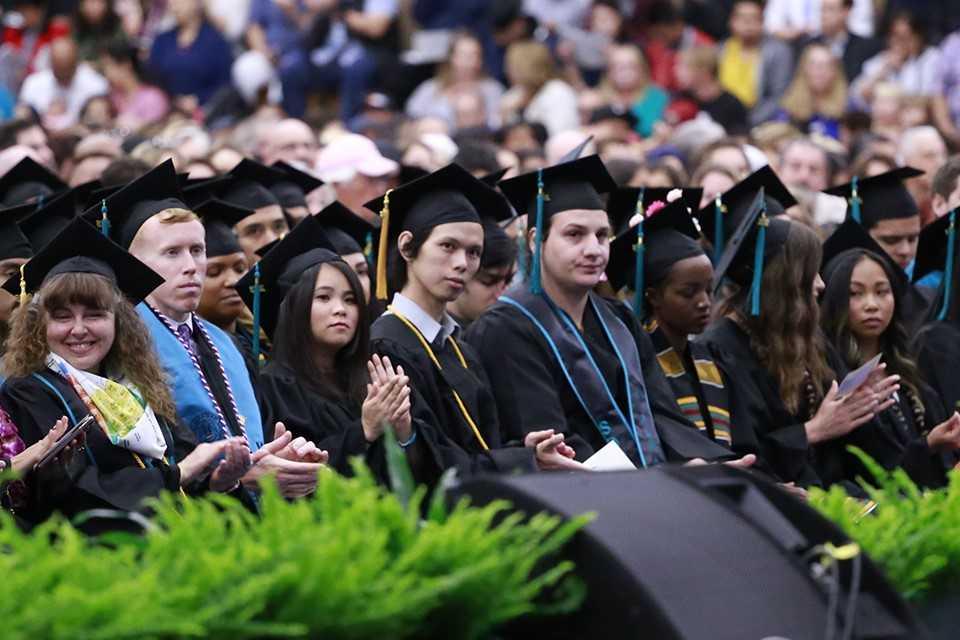 Virtual Commencement Ceremony
Friday, May 28, 2021
1:00 PM
Online/Streaming Link TBD
Graduation Parade Celebration
Join your fellow graduates, faculty, staff and administrators for a Graduation Parade Celebration!  
Friday, May 21, 2021
10:00 am 
What Is A Virtual Ceremony?
A virtual ceremony has many of the same components of a live ceremony, which you and your guests will view online. During the ceremony, the name of those graduates who registered to participate will be recognized individually with a slide denoting their certificate and/or degree.  These slides can also be downloaded and shared on social media. Click here to view last year's ceremony.
For questions, please contact smarquez@sdccd.edu
How do I register for one or both of these ceremonies?
All eligible students who have submitted their Graduation Application have received an email inviting them to register. If you have not received this email, you may register here.
If you are completing your degree and/or certificate requirements by this spring 2021 or summer 2021, you must Apply to Graduate.
Applying for Graduation is the process of submitting an Application for Graduation through your mySDCCD portal.
What Next?
Things you might want to look into after the ceremony