World Language Studies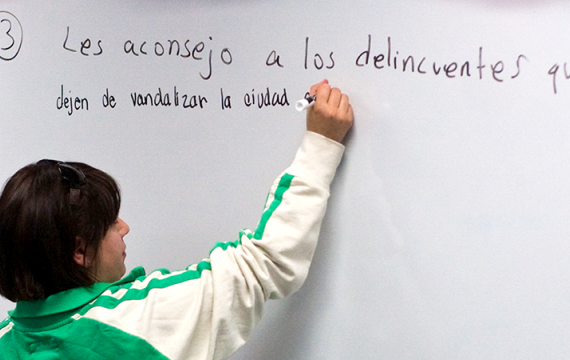 World Language Studies
The study of world languages builds communication skills, provides exposure to the richness of cultural variety; meets baccalaureate degree language requirements; broadens career opportunities; enriches global travel; provides personal enrichment, and prepares students for upper division work in a baccalaureate institution.
Program Learning Outcomes
Students who complete the World Language Studies Program will be able to:
Demonstrate increased comprehension of the target language.
Utilize skills developed in class to produce the target language.
Demonstrate increased appreciation of the target language culture.
This program's Academic & Career Pathways:
Common university majors related to the field of world languages include:
Comparative Literature
Regional Studies (all)
World Languages
World Literature
Students who plan to transfer to a four-year college or university in this discipline should consult with a counselor or visit the Transfer Center to determine the appropriate major preparation courses for their specific transfer institution and major. More information on transfer programs and procedures is available in the Transfer Guide section of the catalog.
Associate of Arts
Associate of Arts for Transfer
Certificate of Performance
Department of English & World Languages
Chair: Adrian Arancibia
H-110I