Physical Science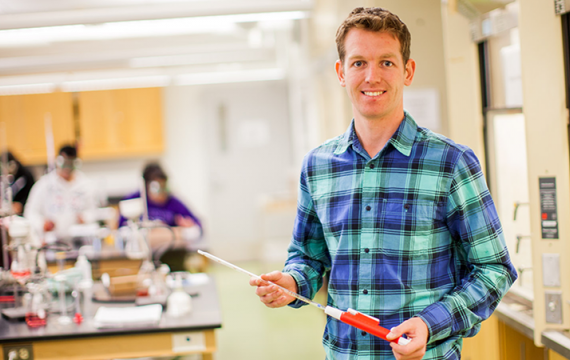 Physical Science
Physical Science is the study of the physical environment, material things, matter, and energy. Students learn the principles that form the foundations of non-living systems and gain an understanding and appreciation of the methodologies of science as investigative tools. The Physical Science program is designed to prepare students to transfer to afour-year university in a physical science-related discipline.
Student Learning Outcomes
Students who complete the Physical Science Program will be able to:
Demonstrate understanding of a physical phenomenon using scientific theory
Solve problems related to concepts in the physical sciences
Visualize important features of a given physical phenomenon
Interpret scientific results collected by others and/or assess the validity of results collected in a physical science laboratory
This program's Academic & Career Pathways:
Common university majors related to the field of Physical Science include:
Astronomy
Astrophysics
Biophysics
Chemical Physics
Earth Sciences
Engineering
Environmental Sciences
Geology
Hydrologic Sciences
Meteorology
Natural Sciences
Oceanography
Climatology
Physical Sciences
Physics
Students who plan to transfer to a four-year college or university in this discipline should consult with a counselor or visit the Transfer Center to determine the appropriate major preparation courses for their specific transfer institution and major. More information on transfer programs and procedures is available in the Transfer Guide section of the catalog.
School of Mathematics, Biological Exercise Physical Science
Dean: Linda Woods