Mathematics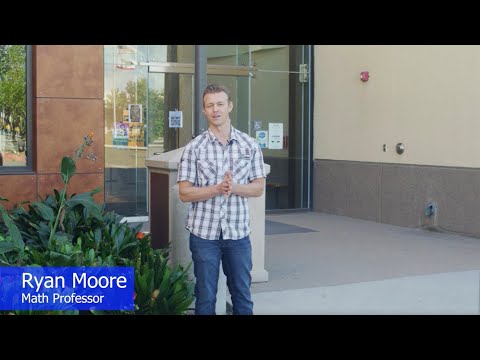 Mathematics
Mathematics is the study of numbers, structures, and associated relationships using rigorously defined literal, numerical, and operations symbols. The mathematics curriculum includes courses that range from basic skills through differential equations. The basic skills and associate degree level courses provide students with the mathematical preparation necessary for study in other disciplines, as well as for degree and transfer requirements. Upon successful completion of this curriculum students may earn a mathematics degree and will have developed competence in mathematics through differential and integral calculus, providing an adequate background for employment in many technological and scientific areas as well as providing a firm foundation for students planning advanced study in mathematics, engineering, or physical sciences.
Program Learning Outcomes
Students who complete the Mathematics program will be able to:
Apply mathematical skills to achieve academic and professional goals.
Apply critical thinking in problem solving.
Demonstrate sufficient mathematical knowledge for further academic study in mathematics or related disciplines.
Analyze and solve mathematical problems in everyday life.
This program's Academic & Career Pathways:
Careers in this field
Math backgrounds may work in a variety of settings and jobs such as analyst, researcher/research assistant, technical consultant, computer scientist, or systems engineer.
Consider earning a graduate degree in a related area such as statistics, computer science, science, business, engineering, or other integrated degrees. Some examples of specialties that utilize a background in math combined with study in another field include bioinformatics, computer animation and digital imaging, climatology, or financial mathematics.
Math can be found in almost every sector of the world of work. Students majoring in math should consider if they want to use math skills directly or indirectly in the work place. This may determine the types of experiences and further education necessary to prepare for area of interest.
Careers Relating to Mathematics
Computational Science
Education
Computers
Insurance
Banking and Finance
Transfer Options in Mathematics
Common university majors related to the field of mathematics include:
Applied Mathematics
Cognitive Science
Mathematics
Statistics
Students who plan to transfer to a four-year college or university in this discipline should consult with a counselor or visit the Transfer Center to determine the appropriate major preparation courses for their specific transfer institution and major. More information on transfer programs and procedures is available in the Transfer Guide section of the catalog.