Humanities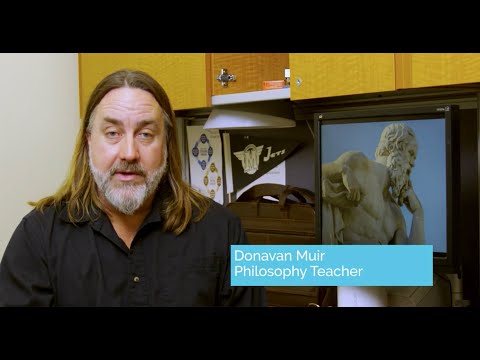 Humanities
The study of humanities offers students a broad, interdisciplinary understanding of humankind's cultural heritage. This study includes: history, literature, philosophy, religion, and the arts. The goal of this major is to provide an interdisciplinary understanding of ideas and forms of expression that exert a major influence on civilization. The humanities provide a broadly-based education for many careers.
Program Learning Outcomes
Students who complete the Humanities Program will be able to:
Analyze the impact cultures and subcultures have on societal expectations and behaviors.
Distinguish the uniqueness of a variety of cultures to develop an appreciation for these differences.
Analyze historical occurrences and their impact on societal expectations and behaviors.
This program's Academic & Career Pathways:
Careers in this field
Most careers related to this discipline require education beyond the associate degree level. Humanities degrees are for students who wish to base their careers on broad knowledge of American and world cultures. This major is applicable to posts in government, business, education, and the arts. Additional specialized training can lead to careers in foreign career service, museum work or teaching.
When paired with a major in another field, humanities can enhance one's preparedness with a deeper understanding of global cultures and histories
Make informed career decisions by conducting informational interviews and job shadowing with professionals in one or more industry of interest
Because liberal studies and humanities are interdisciplinary majors, one must develop skills relevant to the targeted areas above through internships and volunteer experiences
Careers Relating to Humanities
Education 
Advocacy
Social Services
Media and Arts
Law and Government
Business
Transfer Options in Humanities
Common university majors related to the field of Humanities include:
Art History
Classics
Creative Writing
English
Film Studies
Geography
Humanities
Interdisciplinary Studies
Liberal Studies
Religious Studies
Course Requirements for Transfer Students
Students who plan to transfer to a four-year college or university in this discipline should consult with a counselor or visit the Transfer Center to determine the appropriate major preparation courses for their specific transfer institution and major. Transfer students may also earn an Associate of Arts degree with an area of emphasis in Humanities Studies (see below). This degree is designed to accommodate the differing requirements of a wide variety of transfer institutions and major options in order to provide the most efficient path to transfer. More information on transfer programs and procedures is available in the Transfer Guide section of the catalog.