English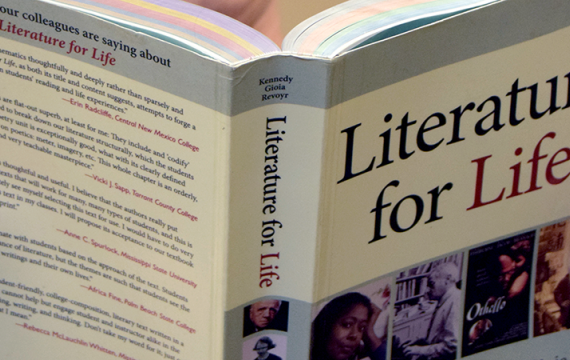 English
The English program provides a breadth of coursework that includes the study of the language and investigation of great works of literature, as well as the development of reading and writing expertise. It is devoted to advancing critical thinking and academic skills in the areas of reading, writing, and literature. In reading, classes focus on vocabulary expansion, comprehension, and methods for long term learning. Writing classes cover grammar, composition, creative writing and research. The English program also offers a variety of literature classes, including American and British Literature, literature and film, women in literature, and world literature.
The program is designed to prepare students for advanced work in the major, as well as transfer to four year institutions. For this goal, courses cover the freshmen and sophomore requirements for English majors, many of the GE requirements, including critical thinking, and preparation for English competency tests. Second, the program supports majors across the entire college curriculum where English is recognized as key to student success and students are advised to have successfully completed English prior to beginning studies in those areas. Third, the program provides the necessary courses for the Associate of Arts Degree.
Student Learning Outcomes
Students who complete the English Program will be able to do the following:
Comprehend information from a variety of texts.
Integrate logical support, including informed opinion and fact, as well as personal interpretations, to develop complex ideas and opinions.
Organize thoughts and ideas effectively and express them clearly in writing.
Apply appropriate writing strategies, standard grammar, and conventional academic documentation to writings of various types and purposes.
This program's Academic & Career Pathways:
Common university majors related to the field of English include:
Creative Writing
English
Ethnic Studies
Language Studies
Linguistics
Literature
Students who plan to transfer to a four-year college or university in this discipline should consult with a counselor or visit the Transfer Center to determine the appropriate major preparation courses for their specific transfer institution and major. More information on transfer programs and procedures is available in the Transfer Guide section of the catalog.
Associate of Arts
Associate of Arts for Transfer
Certificate of Performance
Department of English & World Languages
Chair: Adrian Arancibia
H-110I
School of Liberal Arts
Dean: Lou Ascione