Biology Allied Health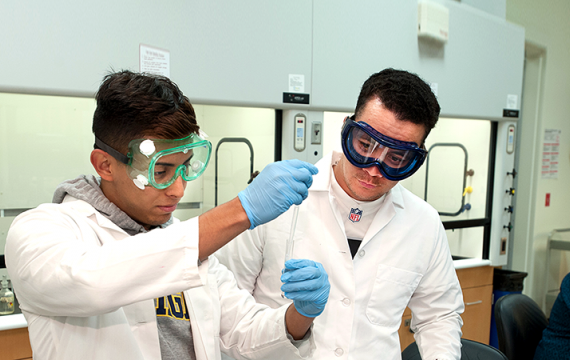 Biology/Allied Health
The Allied Health program prepares students and satisfies prerequisites for those entering nursing programs as well as allied health professions such as physical therapist, dental hygienist, medical technician, physician's assistant, and optometrist. This program includes core courses in Microbiology, Anatomy, Physiology and Chemistry.
Program Learning Outcomes
Students who complete the Biology/Allied Health program will be able to:
Apply the scientific method in order to explain natural phenomena and world.
Analyze and present biological data in a graphical format.
Use acquired knowledge of biology to evaluate current events.
Communicate core concepts central to biology using scientific terminology.
This program's Academic & Career Pathways:
Careers in this field
Nursing
Health Science
Public Health
Students who plan to transfer to a four-year college or university in this discipline should consult with a counselor or visit the Transfer Center to determine the appropriate major preparation courses for their specific transfer institution and major. More information on transfer programs and procedures is available in the Transfer Guide section of the catalog.
Transfer Options in Biology Allied Health
Common university majors related to the field of Allied Health include:
Nursing
Health Science
Public Health
Students who plan to transfer to a four-year college or university in this discipline should consult with a counselor or visit the Transfer Center to determine the appropriate major preparation courses for their specific transfer institution and major. More information on transfer programs and procedures is available in the Transfer Guide section of the catalog
Department of Biological Sciences
Chair: Andrew Lowe
S6-112P
Chair: Rebecca Bowers-Gentry
S6-112L