Biology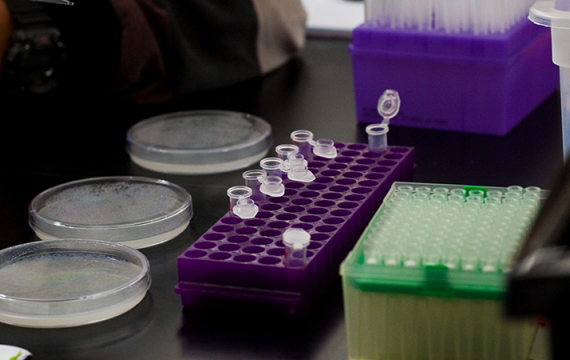 Biology
The Biology program prepares students who are transferring to four year institutions to earn baccalaureate degrees in a wide array of majors in the biological sciences. The program curriculum focuses on the fundamental biological themes and processes of cellular, molecular, and organismal biology, the chemical foundation of life, physics, math, and general education. The program also emphasizes the scientific processes and laboratory experiences to gather, organize, analyze data, and communicate results, as well as basic mathematical and statistical computations for exploring how organisms acquire and use energy to maintain homeostasis, how they reproduce, and how they interact with each other and adapt to their environment. 
Student Learning Outcomes
Students who complete the Biology Program will be able to:
Apply the scientific method in order to explain natural phenomena and world.
Gather, organize, and analyze data and illustrate results in graphical and appropriate formats.
Use acquired knowledge of biology to evaluate current events.
Communicate core concepts and processes central to biology using scientific terminology.
This program's Academic & Career Pathways:
Common university majors related to the field of Biology include:
Agricultural Science
Biochemistry
Bioengineering and Technology
Bioinformatics
Biological Sciences
Biophysics
Botany and plant Sciences
Cell Biology
Conservation
Developmental Biology
Ecology
Entomology
Exercise Science
Genetics
Kinesiology
Marine Biology
Medical Sciences
Microbiology
Molecular Biology
Natural Sciences
Neuroscience
Nursing
Nutrition and Food Science
Psychobiology
Toxicology
Zoology and Animal Sciences
Students who plan to transfer to a four-year college or university in this discipline should consult with a counselor or visit the Transfer Center to determine the appropriate major preparation courses for their specific transfer institution and major. More information on transfer programs and procedures is available in the Transfer Guide section of the catalog.
School of Mathematics, Biological Exercise Physical Science
Dean: Linda Woods