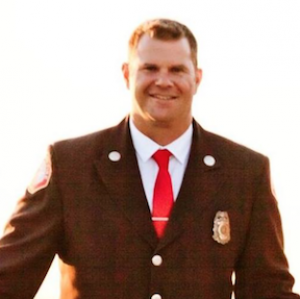 Darren Hall
Associate Professor
Mon - Fri:
9:30am - 5:00pm
Email Darren Hall at dmhall@sdccd.edu to schedule a Zoom Meeting
Meet Online
R1-108F
Bio
Darren has been activity in the fire service field for over thirty years. Currently Darren works as a Fire Captain for the City of Coronado Fire Department (San Diego County). Like most eager firefighter candidates, Darren spent countless hours in various fire service agencies and educational institutions gaining the proper blend of experience, training, education, and community involvement required for the contemporary firefighter candidate. His experiences evolved from participating in a Fire Explorer program, working as a Reserve Firefighter, Seasonal Firefighter and Firefighter Cadet, before being selected as a firefighter for the City of Coronado.
Darren earned a Bachelor's Degree in Public Administration from San Diego State University, an Associate's degree in Fire Science (Miramar College) and a Associate's Degree in Public Administration from Southwestern College. Darren is also a Master Instructor with the CA State Fire Marshal's Office. He has taught entry level firefighter candidates through ROP (Regional Occupation Program) and Southwestern College and is currently working as an Associate Professor for Miramar College and works as the Fire Technology Director. Captain Hall was recently recognized as the California State Fire Training Officer of the Year Award in 2011 through California State Firefighter's Association (CSFA).
Facebook (Links to an external site.)Links to an external site.
Classes I Teach