Counseling Office
The Miramar College Counseling Department's mission is to provide counseling, instructional & student success programs that meet our students' needs. The department assists and supports all student from connection through completion, focusing on student success in an environment that supports and promotes diversity, equity, respect and inclusion.
Hours for December 16 through December 20 are:
8am-7pm Monday 
8am-4:30pm Tuesday through Thursday
8am-3pm Friday
Attention: increased traffic in the Counseling Office is causing longer wait times.
Please plan accordingly.    
REGISTRATION APPOINTMENTS FOR SPRING/INTERSESSION CAN NOW BE VIEWED IN mySDCCD
mySDCCD ASSISTANCE & ADDITIONAL INFORMATION IS AVAILABLE!
SAN DIEGO PROMISE (INFO ABOUT 2 YEARS OF TUITION-FREE COLLEGE)
PLEASE COMPLETE THESE STEPS for PRIORITY REGISTRATION:
Counseling Office: (619) 388-7840 | Student Services Building (K-2), 2nd floor (MAP).
Campus Calendar | Student Athlete SEP | Jet Fuel Food Pantry | mySDCCD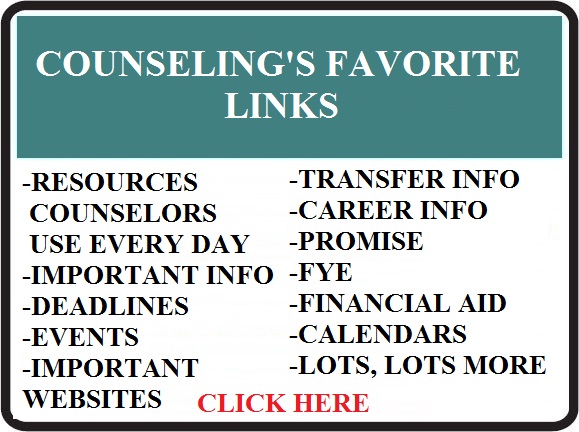 If you have attended a college or university outside of SDCCD, please review the process for SUBMITTING YOUR OFFICIAL TRANSCRIPTS. Transcripts from all previously attended schools will need to be evaluated. The Request for Transcript Evaluation form is available, in person, at the Counseling Office. PLEASE NOTE: THERE'S A 90-DAY TURNAROUND TIME FOR TRANSCRIPT EVALUATIONS.
*WALK-IN COUNSELING*
QUICK 15-20 MINUTES WITH A COUNSELOR...
Available daily on a first-come, first-served basis: 
Recommended classes for next Semester 
Veterans' Semester Worksheet Signature
Academic Probation & Disqualification Reinstatement
Petitions (General/Academic Renewal/etc.)
Unofficial, quick review of previous transcripts 
*1-HOUR APPOINTMENTS*
WHEN 15 MIN. WITH A COUNSELOR ISN'T ENOUGH...
Click here 1st to see if you can schedule an appointment
Available year-round | Limited during class registration periods
Long-Range Comprehensive Educational Planning
Understand the classes you need & when to take them
Understand the important dates & deadlines
Career decision-making information assistance
Additional resources & referrals provided