Associated Student Government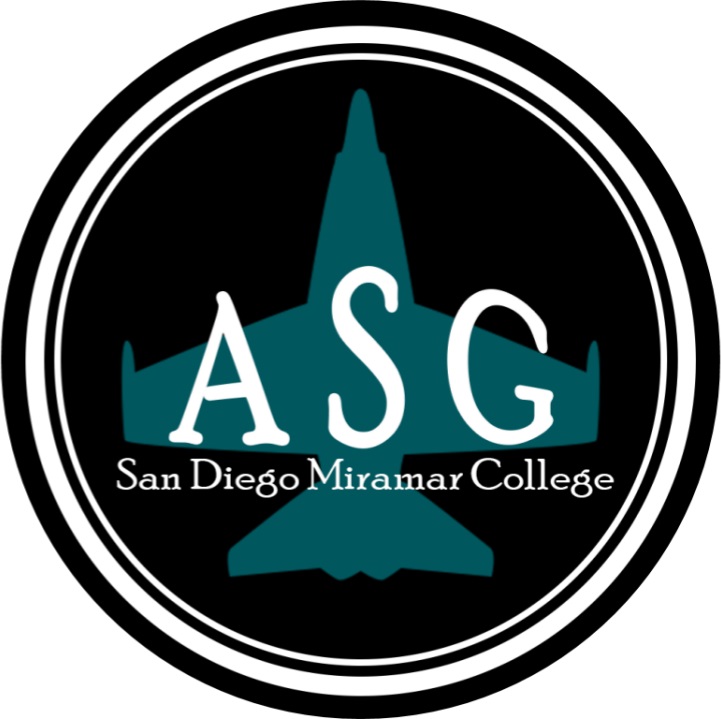 The Associated Student Government (ASG) offers the opportunity to participate in student government, develop leadership skills, civic engagement such as voter registration drives and coordinate special events. ASG representatives reflect the diversity of the student body and are allowed to recommend policies and procedures. Officers of the ASG are elected at large by the general student body. To know more check out our website at ASG INFORMATION
---
Associated Student Government Membership
For a nominal fee, students can become members of the Associated Student Government. Membership allows the ASG to support campus clubs and organizations, create campus-wide activities and advocate for the student body. Visit the Student Affairs Office (K1-210) to receive your sticker, free t-shirt, baseball cap, and other items.  
Meetings
All students are welcome to attend the ASG Meetings which are held on Friday mornings from 9:00 am - 11:00 am in the Student Affairs Conference Room (K1-209).  Come to a meeting and get involved in making our campus a vibrant place to be!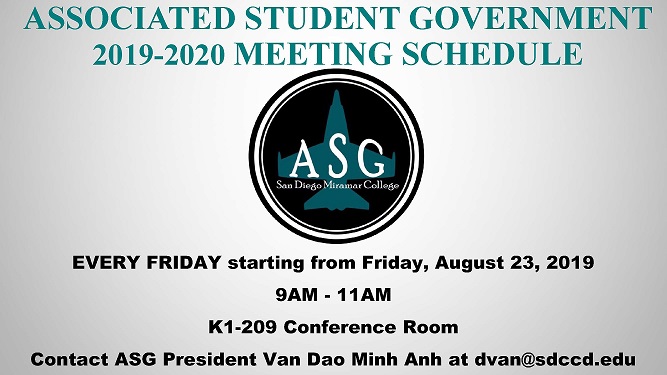 For More Information
For more information, check the website at ASG INFORMATION or stop by the Associated Student Government Offices located in K1-208 or contact the ASG President, Van Dao Minh Anh at dvan@sdccd.edu.