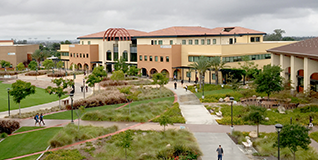 The Fall 2019 semester at Miramar College is fast approaching! This fall, Miramar College is gearing up to offer over 1,000 sections of its most popular courses. The Fall 2019 semester begins August 19. Here is a list of dates, times and links you should be aware before registration.
The Fall 2019 schedule is currently live and can be found here. Due to issues with our new mySDCCD system, we have suspended printing the schedule for the fall term. 
Important Dates:
August 19, 2019-Classes begin for primary 18 week session.
August 30, 2019-Last day to add/drop/pay for primary session classes.
Below is a link to the Fall 2019 Hours of Operation. 
http://www.sdccd.edu/docs/StudentServices/fall_hours.pdf
Extended Friday Hours: 8 a.m. – 5 p.m. (Admissions, Counseling, Financial Aid, Student Accounting, DSPS)
o August 16th (Friday before classes begin)
Saturday Service Hours: 8 a.m. – 1 p.m. (Admissions, Counseling, Financial Aid, Student Accounting, DSPS)
o Saturday, August 17th (Saturday before classes begin)
Parking permits can be purchased online with credit cards through the MySDCCD portal under the finances tab. Once purchased they can be picked up at campus police or in K-107. Permits can be purchased with cash or by check at the Accounting Office in the Student Services Building.
For fall 2019, the Academic Success Center (ASC) will be open from Monday, Aug. 19 to Dec. 16. Tutoring services will be available from Tuesday, Sept. 3 to Dec. 5. The ASC is located in Room L-101. (619) 388-7852.
A notification email has been sent to all students advising of the new portal as well as the system requirements.
The mySDCCD portal requires the following for optimal use:
An up-to-date browser (Chrome 58+, Firefox 65+, Internet Explorer 11, Safari 10.x +)
'Pop-Ups' enabled for our domain site:  "sdccd.edu"
If students need help ensuring their browsers or devices meet these requirements, they can go to mySDCCD Portal Guide for step by step instructions. 
Note that there is a Student Support Center as well as Staff Support Center with helpful links and information.  If students need assistance please refer them to the Student Help Desk or they can email us at myhelp@sdccd.edu.
We are strongly encouraging students to go to the new portal and access the college class schedule well in advance of their registration appointment time to make sure there are no access issues with their computers or devices.
If you are having trouble with your mySDCCD portal we offering the following tutorials for help: