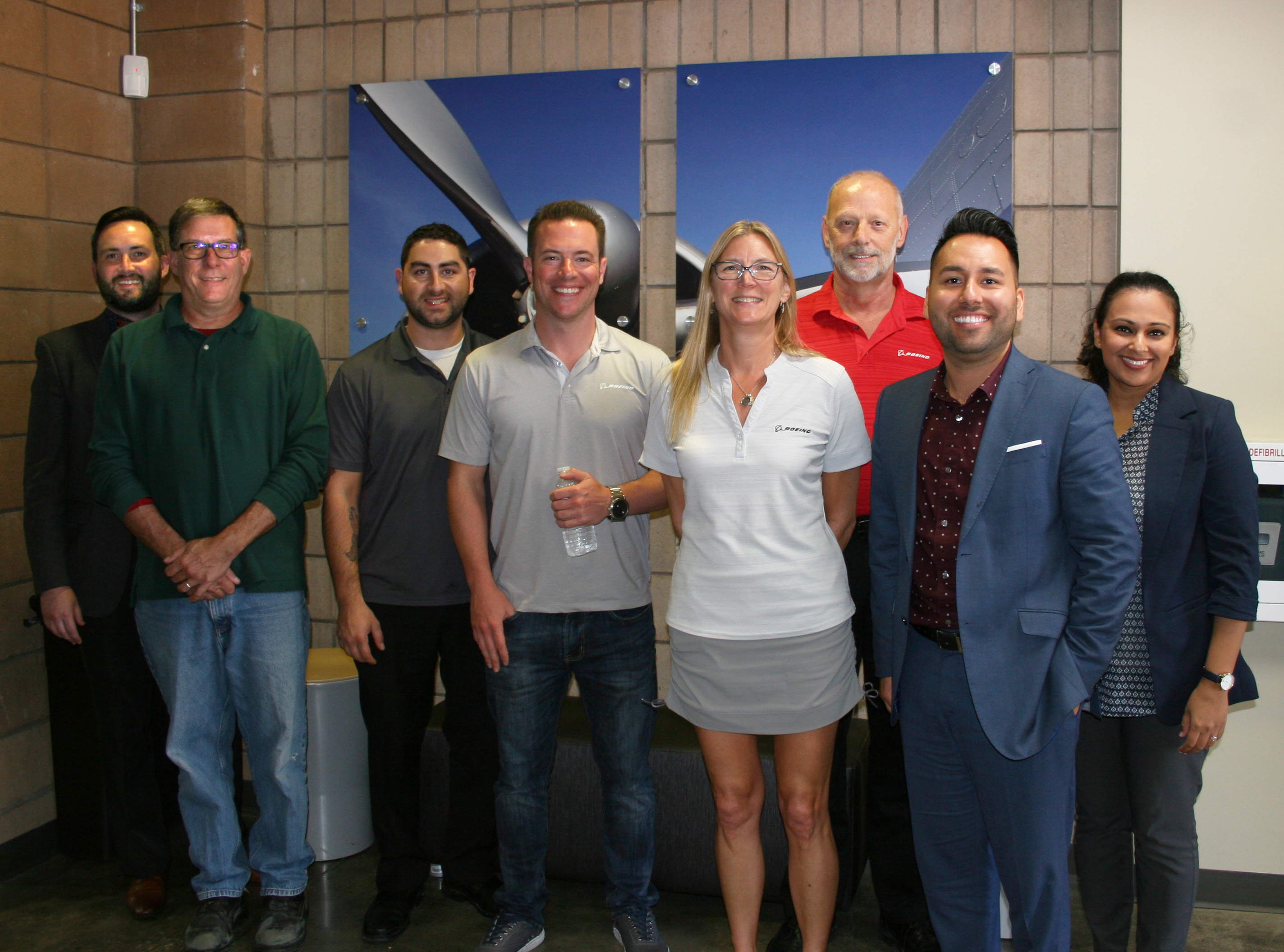 For the second consecutive year, Boeing visited the Miramar College campus looking for qualified professionals to join the aerospace company. A Boeing hiring event took place Sept. 27 & Sept. 28. An informational presentation and pre-screening was held Thursday, Sept. 27 from 1pm-4:30pm in K1-202. Selected candidates were scheduled for interviews on Sept. 28.
More than 56 prospective employees attended the event. Boeing chose to conduct 9 interviews. Four members of Boeing were present to conduct pre-screenings and inform students about the benefits of working at Boeing. 
Boeing's delegation was treated to a visit to the College's Aviation Department where they met with instructor Larry Pink, BTWCI/Strong Work Force Dean's Ben Gamboa and Jesse Lopez, as well as, Career Center Director Mona Patel. "Having Boeing on campus for an event like this only demonstrates Miramar College's emphasis on the importance industry partnerships and industry aligned curriculum," said Patel.