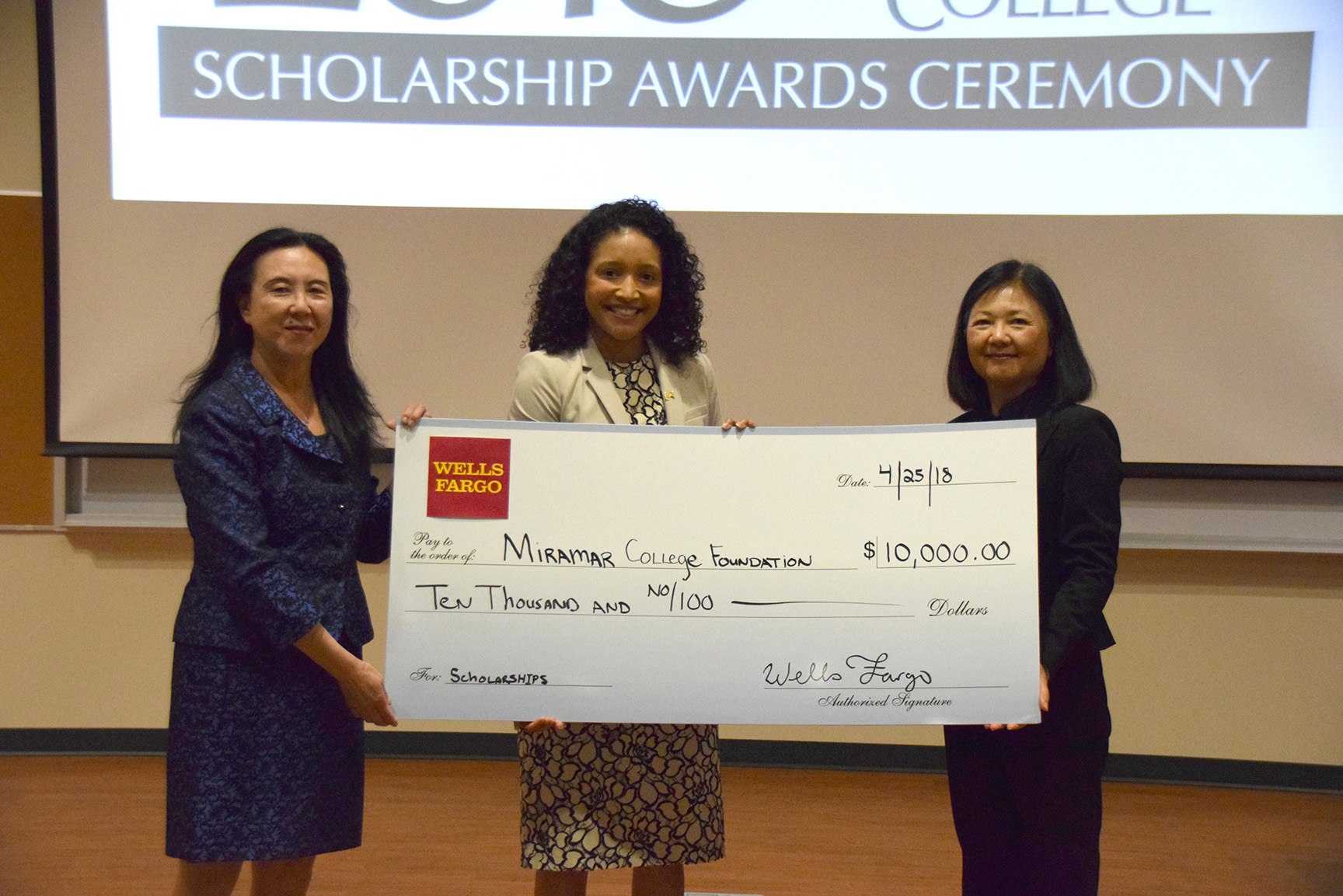 Miramar College awarded $173,637.00 at its 24th annual Scholarship Awards Ceremony held April 25 on campus. This year, the Miramar College Foundation administered 180 awards totaling $90,637.00. An additional 64 external awards, totaling $83,000.00 will be awarded to deserving students bringing the grand total awarded to $173,637.00, an increase of just over $18,000.00 from the previous year.
"San Diego Miramar College is honored to assist our students financially in their educational journey," said Dr. Patricia Hsieh, president of Miramar College. "Being able to help off-set the cost of attending college for our students is a top priority at San Diego Miramar College."
The Miramar College Foundation, a California nonprofit public benefit corporation, was officially created on August 21, 1994 and is committed to supporting the diverse population of Miramar College students by raising scholarship funds.
"We cannot continue to provide this type of support and impact as many lives without the contributions made by our community partners and our employees," said Hsieh. "Under the leadership of the Miramar College Foundation, our students benefit greatly from the generosity we receive on an annual basis from local businesses and by the faculty and employees of both the college and the San Diego Community College District. We are grateful for their continued support."
This annual scholarship awards ceremony was organized by the College's Financial Aid and Scholarship Office.