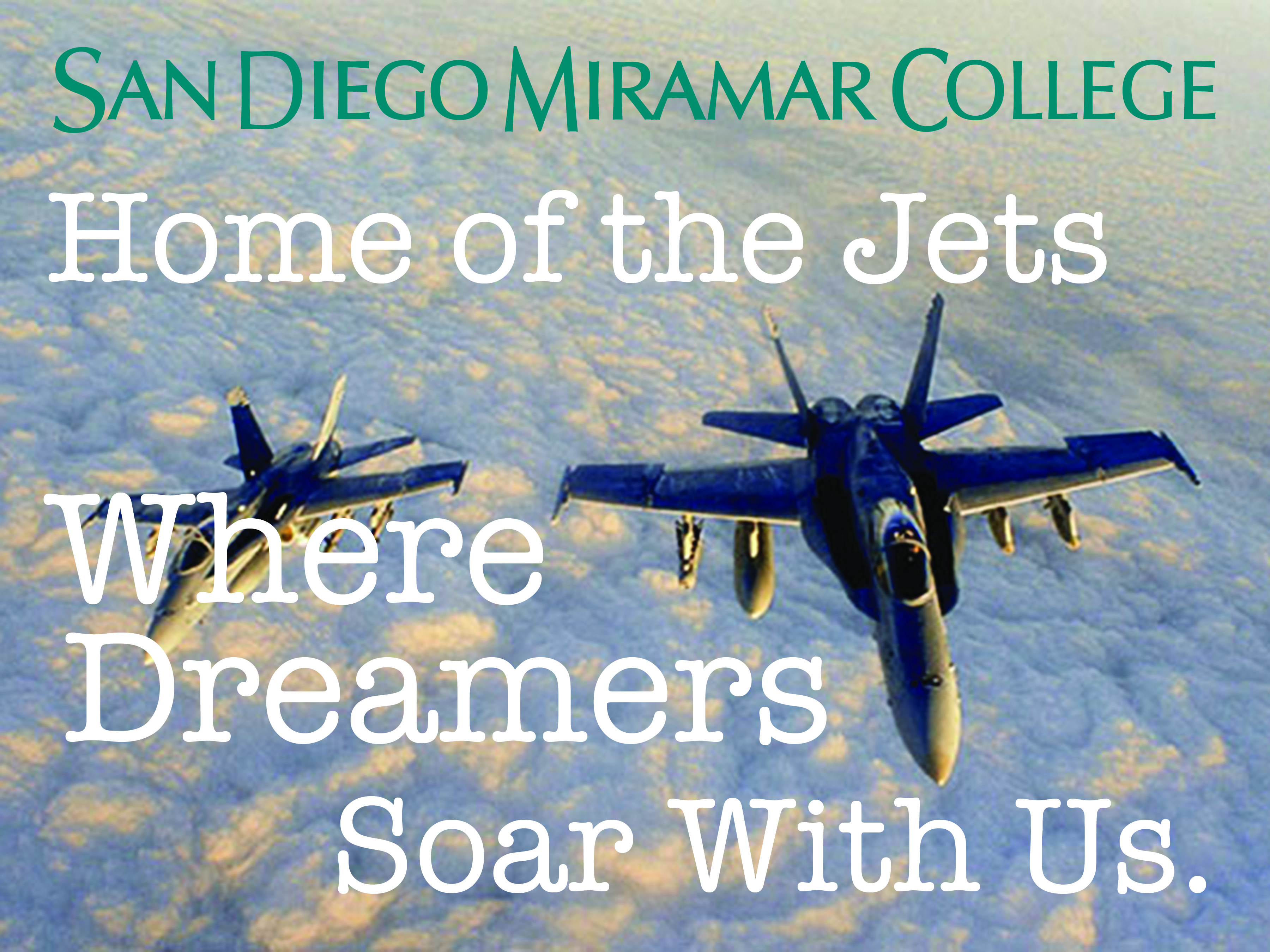 San Diego Miramar College, in alignment with the San Diego Community College District Board of Trustees, is deeply committed to the inclusion of all people, regardless of their race, ethnicity, heritage, national origin, immigration status, religion, age, gender, sexual orientation, gender identity, medical condition, or disability.
San Diego Miramar College is committed to the following:
Protect students in every way possible under the law

Will not provide students records unless required by law

Will provide information via workshops and legal counsel

Will not allow college police participation in immigration enforcement on campus

Will advocate to President Trump and Congress
San Diego Miramar College is also committed to making information and support available to our students regarding their rights and the resources available to them.
Randy Claros, San Diego Miramar College counselor, has been designated as DACA advisor. He can be reached at 619-388-7840 or by email at rclaros@sdccd.edu.
Miramar College is reaching out to provide you with important information regarding emergency financial assistance grants for Dreamer students. 
The state has allocated funding to establish an emergency fund for Dreamer students who need additional financial help due to hardships and extenuating circumstances. These limited, one-time funds are available on an as needed basis with the following requirements:
- Student has submitted a California Dream Act Application
- Student has demonstrated financial need
If you need additional financial assistance and would like to apply for an emergency grant, please visit your DACA resource at your college's counseling office. Emergency grant requests will be reviewed on a first-come, first-served basis depending on need and availability of funds.
Campus/Counselor/Location/Contact
Miramar College/Randy Claros/K1-203Q/619-388-7040